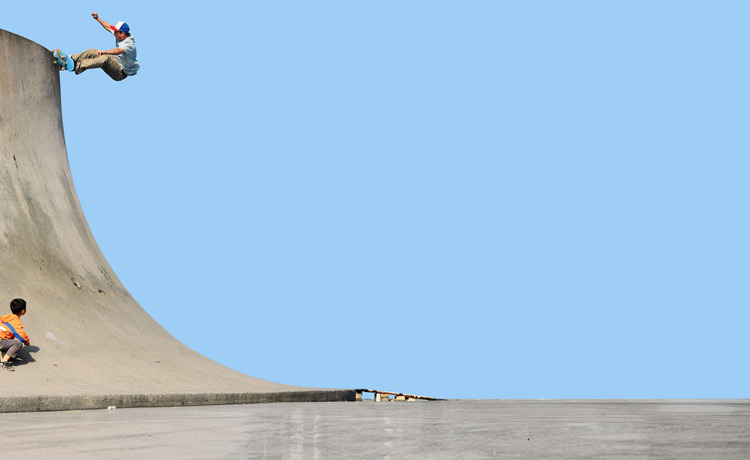 It finally arrived, five years after Fully Flared – the latest addition to Girl Films and Chocolate Cinema's list of full-length features: Pretty Sweet. Some things in life (skateboarding) can be worryingly better than pretty girls and sweet chocolate. For those who have been eagerly peeking through their curtains out of a very dark room waiting on the hard copy whilst restraining yourselves from the digital download – firstly, well done – we didn't succeed, the scene was much alike to that of a heroin addict going cold turkey – secondy, you won't be disappointed.
We're not going to name tricks, call out enders, discuss the running order of things or go in-depth on this one  – of course older fans will be disappointed with a lack of screen time from some of the Crailtap veterans, though don't start punching walls and screaming just yet, there is plenty to watch. What we have to say: you can cut all the flowers but you cannot keep Spring from coming – and of course, in the Spring, at the end of the day, you should smell like dirt. The younger skaters most definitely came through smelling as such, great parts from all and a fair focus on the different generation of Malto, Kennedy, Olson and the rest. It had to happen eventually – time and with it, ageing, are perpetual in nature believe it or not.
Great to see the scale upon which a skateboarding feature can reach to – Ty Evans, Spike Jonze, Cory Weincheque by far pushed the boundaries of our expectations: a very special fluid one-shot opening with impressive amounts of people, skateboarding and (lots of) confetti.
Angles, the slowest of motion and special effects we never thought we would see in a skateboarding film – ah the jealousy (not really, but maybe) of those whose first skateboarding video is Pretty Sweet. There's much to rant about yes, many opinions will divide yes, but the innovation, effort, grandiose scale and most importantly, the tricks are there. Fans of technical skating – there's plenty, those who are bored of it – there is an equal amount of non-wizardry to sustain your enthusiasm.  Throw in Will Arnett, Jack Black, legacy-referencing humour as well as Daft Punk's 'Teachers' remixed featuring every influential skateboarder you can think of – and you surely must be onto a winner? Great music selection too – Johnson skates to 'Five Years' by David Bowie and our personal favourite was Mikemo skating to 'Moneygrabber' by Fitz and the Tantrums. Go and buy it from your local shop and support skateboarding (we're not going to get political here by the way- if you hate profit so much go and carve your own wood). Let the yellow credits roll and watch it again.
Five out of five.
Bonus features: 60 minutes to get your teeth into including just under 50 minutes of unused footage – all edited into one large montage with music separated by locations if you alternatively wish to watch it that way. We were glad to see there was no laziness in this respect, it was almost like watching an entirely new video, though many of the same tricks are used with different angles – we're not complaining however. Additionally, you've got the hilarious Will Arnett and Baby-B outtakes as well the full 'Legends' music video and the trailer if pretending you haven't watched the video and re-watching is something you're considering. We think it's worth mentioning that 48-page booklet (DVD at the beginning, Blu-Ray at the end) filled with photos because sometimes it's nice to collect, have and hold. So – the next five-year countdown begins now right?
Let us know what you think by commenting below or tweet us at @DeafLens 
Hurl abuse over at Facebook here