We recently spoke to Dan Murphy about Jamie Thomas, filming for 'Natural Selection' and Nick Merlino shitting all over the hotel room whilst sleepwalking. Enjoy –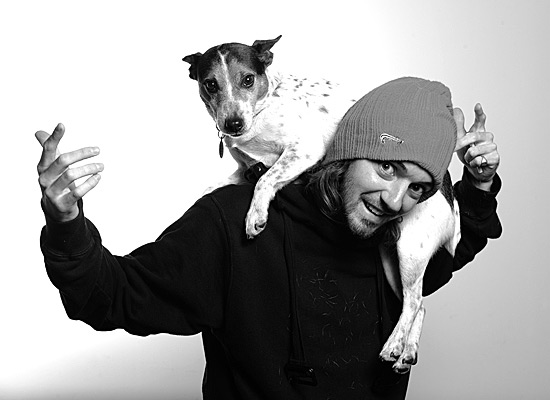 Let's start from scratch – How long have you been skating and how did you first get into it?
I got into skating when I was around 12 yrs old.  My older brother skated and he taught me how to ollie.  Girls were also into that rebellious punk rock outcast look skaters were rocking at the time.  I never stopped.  So I've been skating for about 20 years now.  My first sponsor was a local shop called Pioneers on Hampton Beach, New Hampshire.
and how did the sponsorship happen?
We filmed some tricks and they were seen, pretty much the same way kids get sponsored these days.
What do you think you would be doing if you weren't skating?
If I never skated, I'd probably be hating life, working some 9-5 job that I got with my college degree, wondering why I was so miserable.
20 Years is a long time – how do you feel you have progressed in terms of your talent?
I'm still progressing at a certain level.  My body doesn't heal as fast as it did when I was young, but I love pushing it.  Staying stretched and fit is obviously much more of a necessity to keep progressing, that's for sure.
What tricks are you learning at the moment?
I've been practicing some new flips tricks like switch varial heels.  Never did it down something before, so I'd like to do that soon.
So which skaters have inspired you over the years?
I'd have to say the people that I skated with over the years definitely inspired me.  If not my closest friends, then my teammates that I traveled with and skated with on daily basis.  Those are the people that push you and help you stay focused.
When should we expect some new footage? 
I am currently working on two projects:  a video out of the Boston area called 'Natural Selection'.  A bunch of really talented guys are in there and need to be seen, hence the name.  My boy, Elliot Vecchia is filming that project and he's not only a really good filmer but has an eye for editing a video in a unique and passionate fashion.  The New England area has some of the rawest, most grimy east coast spots, so this shit will be gnarly.
The other video is out of North Carolina, where I dwell currently.  Longtime friend and filmer, James Tupper, of post22.com, is working on 'Film and Destroy'.  He has been making videos out of North Carolina for a long time now, including 'Carolina Love' and he's going to show a lot of the lifestyle and culture we have here that makes for a great crew of friends and an awesome skate scene.  All HD too – be on the lookout.
Who's going to be in 'Natural Selection' ? What's the scene like in Boston?
The folks in 'Natural Selection' include Dave Bachinsky, Serges Murphy , John Desimas , Jay Clement, Jimmy Lake, Sean Hernandez, Steven Catizone, Pedro De Oliveira and Eric Martina. A good crew of talent right there. Stay tuned.  As for the scene is Boston, its dope.  Obviously spots are rad and prevalent.  Only thing that sucks is the long cold winter, but it never stopped us before.  Make you tougher in my mind.  If you love skateboarding as much we do, you wear long johns and gloves, bring a shovel, and get the sesh poppin.
What's North Carolina like for skating?
North Cacka is the best.  The weather stays moderate year round and the scene is real.  There are enough skaters in our crew, there's always somebody down to rip.  Spots are amazing, as you can see in every single video that comes out.  Every team comes here to film for their videos these days.  Its nice to see some fame come to these spots.  It hypes the local scene and gives local talent some standards to measure your own skills.
How do you approach landing tricks? What pushes you?
I guess as much as I wanna do shit first try, knowing I can take the bail is a promising reassurance and knowing how to fall in most situations has also given enough tries to get the make, so learning how to fall without hurting yourself is a necessity. I pray for patience and focus, amongst other things. The feeling of riding away after putting in work is incomparable. Winning the battle definitely pushes me.
Congrats on the Real Street part – How long did the footage take to come together?
The Real Street deadline was not long after the premier of our Foundation video 'WTF!', so I am guessing I had five to six months.  That's the biggest pot I've ever competed for so I went hard in the paint.  Fortunately, it formatted to the street skater's preference, so it was fun.
What's your opinion of street skating become so technical? 
There's only so much you can do trying to fly, but low impact tech, as you wanna call it, has its advantages I suppose. More options and perhaps easier on the body, but I lose my mind. Patience is difficult for me when it comes to getting technical, but I love to fly – airtime. Nobody likes to quit, so commitment is important, but I hate to walk away empty-handed.  I don't listen to my body when it's telling me to stop, that's for sure.
What videos have pushed you over the years?
I guess every new video influences me in a way that they always have.  They make me wanna go skate.  Especially local videos, because the spots and homies are all here.  It's always easier to relate to a video that has spots you call home.
Are you into them as much as some people can be? 
They get me psyched to skate, but when I can be out there skating myself, I watch way less.  Why watch when I can do.
There seems to be a great appreciation for the all-terrain skater at the minute, what's your opinion there?
You may have more value to a brand, because you're demographically reaching more skaters.  But who doesn't want to skate everything? More spots, more tricks, more options, more fun.
Can you tell us about the Foundation Team?
The Foundation team is sick.  Such a diverse group of friends can only make for fun situations and great sessions.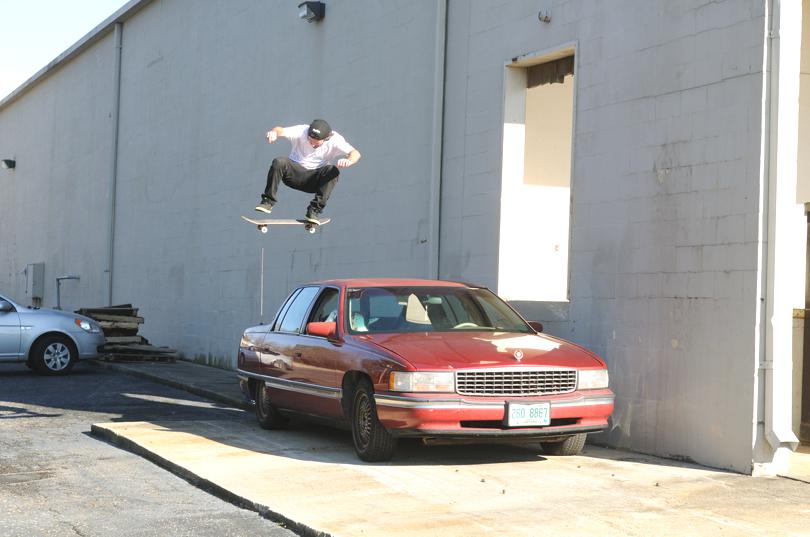 Favorites?
What can I say – Merlino is straight nuts, which makes for some confusing, but most often entertaining situations, Fellers loves to laugh, Dakota is always down, Smith is smoked out, Abdias is a genuine dude, Preston never stands down, Spencer is amazingly diverse, and you got Duffel, he's like the captain, the veteran, most respected and always on top of everybody.
Any funny stories about Merlino?
He shit all over a hotel room one time, which we were unfortunately sharing. He tried to eat the hottest ten wings ever in history at this little country bar on the road to beat a local record and then tried to chase the burn with pitchers of beer. He went pale and got super sick. After we passed out at the hotel, he awoke shitting profusely in his sleep, walking around the room wiping his ass on everything. I tried to wake him during the incident, but was unsuccessful as was the smell… With some pointing and yelling from me, he eventually found the bathroom and a shower.  He was blackout drunk, sleepwalking, and shitting. It was gnarly. He didn't even remember it the next day and was trying to find out what smelled like shit in the van. First stop for breakfast, we made him leave his drawers at a cracker barrel.  Merlino is my dude though, and he rips. I'm definitely backing him.
What do you have the most sense of pride in with regards top your career so far?
Hmmm, probably going pro.  As much as I'm always pushing myself to go bigger and learn new things, the most challenging feat was turning pro for Jamie Thomas over at Mystery.  He has high standards to turn pro and wants to make sure the individual is fully capable of handling the different responsibilities of a professional skateboarder.  To reach that goal has instilled that professionalism and with that you gain a confident sense of pride.  For that I am grateful.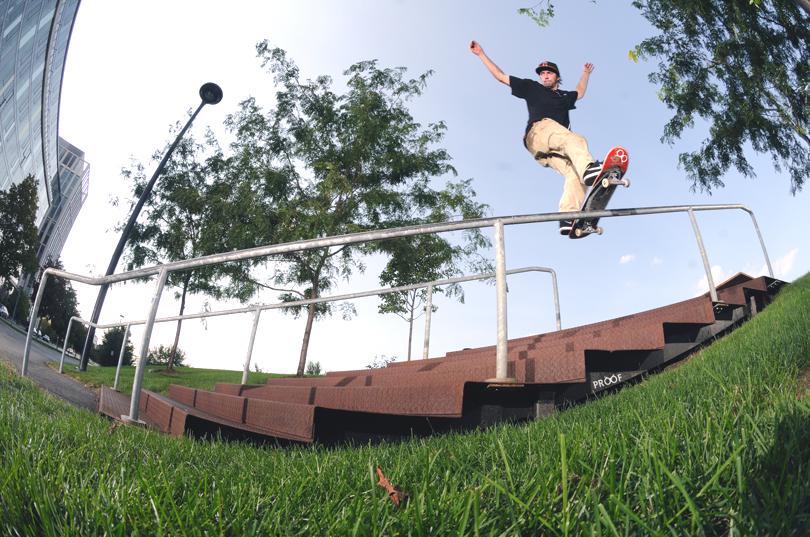 What's Jamie Thomas like then?
Jamie Thomas is a charismatic businessman and skateboard legend.  I've always looked up to him.  He is definitely a difficult person to work for at times, but that's because he has high expectations. It all helps push you to set and reach your goals as well as be a successful professional. The first time I met him was nerve wrecking because I looked up to him so much, but he was cool.  He was straight forward, honest, and professional.
Can you tell us about the Paradox Nor'Easter tour? What went down?
Well, to say the least and in my homey Peter Smolik's term, it was a pillage. We fit a lot of demos into a short period of time, we all stayed and lived together in an apartment in Brooklyn, we made my Cadillac a necessity in traveling day to day despite it's daily issues, we visited some bad-ass shops and parks from Connecticut to Jersey, and we partied like the Paradox team should.  For a group of diverse and talented skaters, we got along like a family, and had a great trip.
Why was the Cadillac a necessity?
Because there was a mix-up with the quote on the rental van and we ended up getting a regular size van instead of the 15 passenger, so I had to drive too.  I drove up to New York City from North Carolina anyway and with Jake Brown and Peter Smolik in my car it couldn't have been any sicker.  But ever since I drove my Caddy back from California it has been having problem after problem. Of course the steering went out on tour, so we had a few bumps in road. Nothing we couldn't handle though.
Do you tire from demos? Is there pressure or does it feel natural skating demos?
As for demos, of course I tire.  That comes with getting older.  As for the pressure, I've always had some anxiety issues performing in front of an audience, but its part of the job. I try to put a smile on face, be sociable, and make the kids happy. I do my best and that's all anyone can do.
Ever have a bad day?
Of course, bad days happen, but I try keeping my glass half full and looking forward to a better day soon.
Where do you see yourself in five years?     
Hanging in there, perhaps by a thread, as I'm currently with fifty plus stitches, definitely on my board, psyched on high fives, smiling, loving skating like I did from the start and working on my newest project: Proof.
Special thanks – Mike Sinclair
Portrait by Joey Shigeo
Additional photos courtesy of Xeno Tsarnas
Let us know what you think by commenting below or tweet us at @DeafLens 
Hurl abuse over at Facebook here