We spoke to Issey Yumiba about  '5 Incher',  being a perfectionist and his Cookie Monster pyjamas whilst he was on a trip in Japan – Enjoy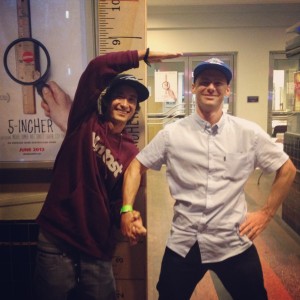 Tell us about yourself, skating in your hometown – How long have been skating?
I'm 23 years old and from Redondo Beach, California. Skating in my hometown is amazing, I would have to say the best part is the weather. I'm very thankful to be able to skate year round and not have to worry about the seasons. The spots here in The South Bay are amazing! Although new spots are difficult to come across, that challenge makes it fun. I've been skating for 10 years now, I started a few days after I moved from New Jersey to California. I knew I had to pick one up for myself once I saw one on the streets.
Can you tell us about how you started getting sponsored?
To be honest I never really made a huge effort to get sponsored. Things just naturally came along as I kept skating and enjoying the time on my board. My local shop Vanguard was one of my first sponsors and helped me out with some product. I did give my footage to Gabe Clement and Daewon a few years ago since I always loved DVS and Almost. I'm very appreciative for their support. Especially since nowadays not everyone gets a chance. Thanks so much to everyone who has helped me out, it's a definitely dream come true!
The reception to your '5 Incher' footage has been great – How long did it take you to piece that together? You land everything quite tidily- are you a perfectionist? 
I'm glad to hear that! The footage was over a course of the past year but most of my clips used were filmed in the last month. I'm definitely some sort of a perfectionist, I usually have to do a trick more than once so it comes out the way I visualize it. But sometimes you just have to take what you can get… haha!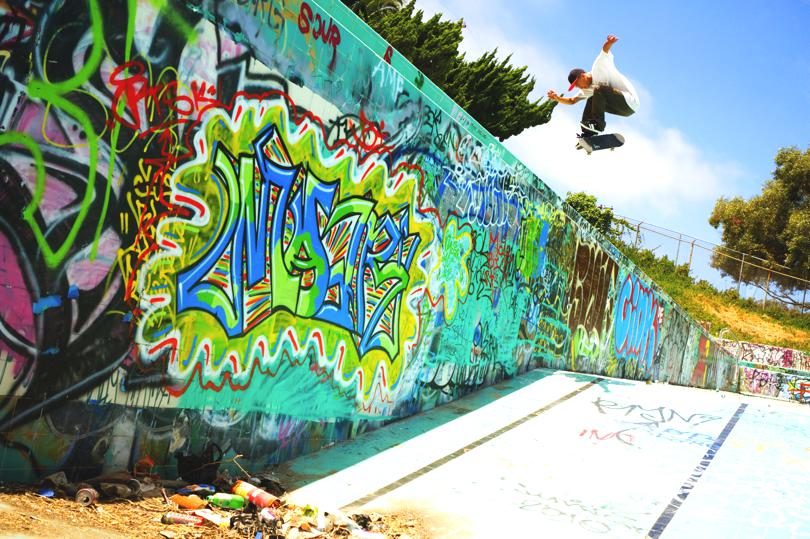 How many attempts did the big flip over the rail take? [The hard way folks]
I made 4 trips to the rail in 3 days. I landed it the second time I got to try it. Sprinklers and security can be tough sometimes!!
We spoke to Daewon Song recently who said you're a hard worker – do you think this is true? Can you tell us about some of the effort and time that goes into your tricks?
I would like to think of myself as a hard worker. My parents are both from Japan and they raised me through their culture. I've always had to work hard for everything, especially for school. Another thing I am very thankful for since it has definitely paid off now. I usually have to practice a trick anywhere from a few days to weeks before I can film it. The challenge is what keeps us going!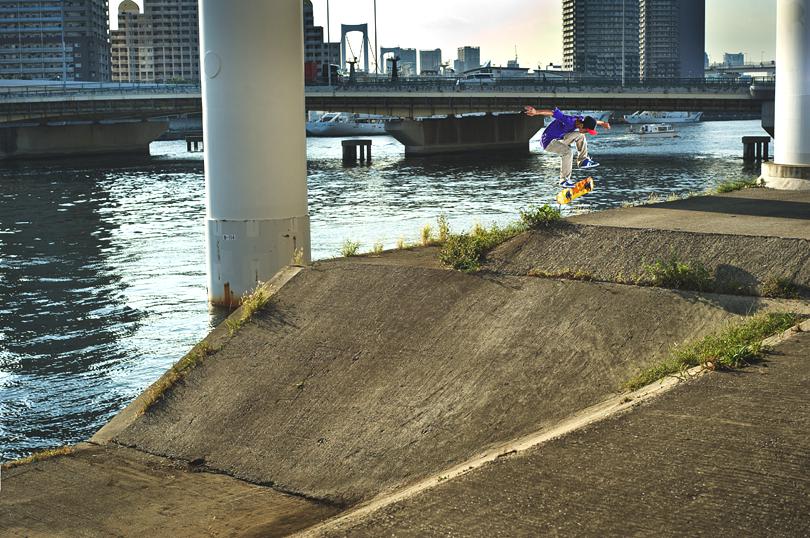 Being raised through Japanese Culture: What does your Japanese Heritage mean to you?
It means a lot to me since both of my parents were raised in Japan. Although I've never lived here, my roots are based here since my family lives in Tokyo and Osaka. It's been a bit difficult for me pursing my dream to skate since there are many cultural differences, but I feel as if my family is starting to accept it. The skate scene is still small in Japan but I'm excited since its growing!
Have you been to Japan before then? 
I've came every year to visit my relatives but it's my second year here to skate. My friend Yoshio Habuto from Big Wing Distribution introduced me to a lot of skaters and people from the industry. It's definitely been a blessing to be able to speak Japanese! One of my favorite photographers, Iseki, shoots amazing photos in Tokyo. He is helping me work on coverage for the magazines out here. There are a lot of talented skaters and unique spots in Japan!
Which skaters and videos have influenced you? Who's killing it right now?
Daewon Song and Cooper Wilt. Both amazing skaters with the best personalities. In my eyes, an influential skater kills it both on and of the board. Rodrigo TX has always been one of my favorites growing up too, his part in the Firm video blew my mind. Some of my homies killing it right now: the McClung brothers, Thomas Leurentop, Aaron Babila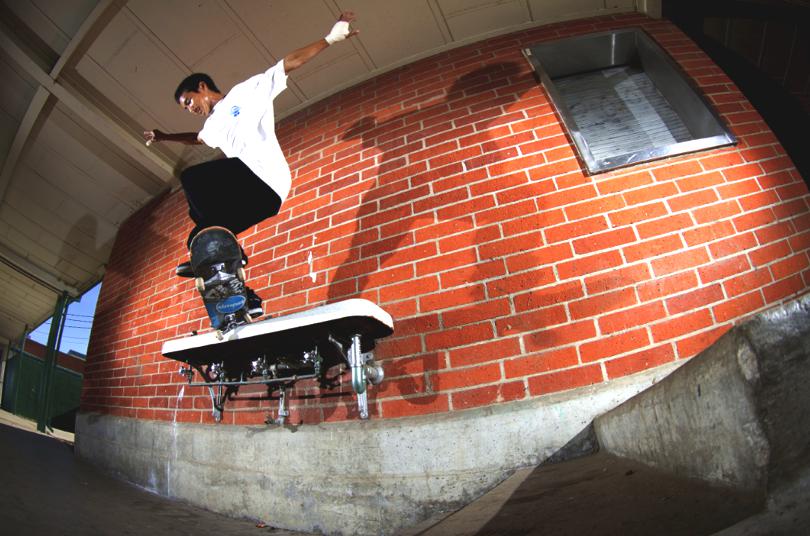 Were they really your pyjamas in your Recruited at the Berrics? How was it filming the section?
Yes those are the jammies on some days, nothing more classic than the Cookie Monster! Filming for the part was one of the biggest things I have accomplished within my skating. Going into it, I knew I only had a week to finish the part. I couldn't have accomplished it without Chase Gabor. I respect the fact that he's so dedicated at what he does and keeps a smile through it all. Thanks for the motivation and opportunity Chase, you're the man!!!
What are you filming for at the moment and how do you want things to progress? 
Working on some new street footage at the moment for Almost. I've been trying to get into skating small rails and hubbas. I usually don't skate them but it seems like so much fun… hopefully something else I will be able to accomplish haha! My future goals are to work hard and keep having fun on my board, I feel like sometimes people forget why they picked up a board in the first place. The friends and experiences I have gained through skating are priceless. I couldn't really ask for much more, thank you everyone!
What have you been trying on hubbas and rails? How do you approach new obstacles?I've been trying to flip into them recently. I try to pace my skating when it comes to trying something new. I usually practice on something small and work my way up. It's the best feeling accomplishing something you never thought you could do!
Photos via Keith Oshiro and Iseki
Follow Issey Yumiba on Twitter here
Instagram: @isseyyumiba
Feel free to comment below, tweet us @DeafLens or hurl abuse over at Facebook here