We recently spoke to Senior Photographer at Transworld Skateboarding Magazine about 'Pretty Sweet', career progression, Willa Holland, siblings and the similarities between Ballet and skateboarding. Yes, you heard us – enjoy the interview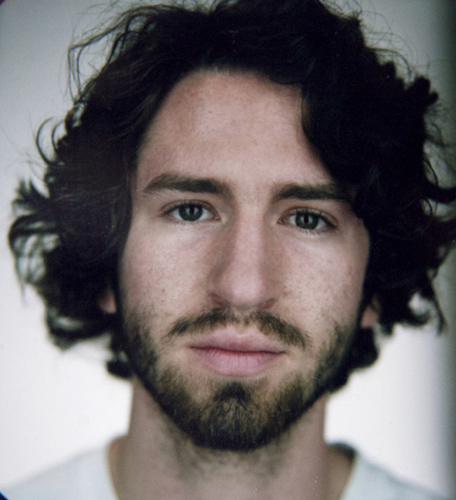 Can you tell us the story of how you got into skateboarding, photography and filming? 
I started skating when I was 10 – I got my first skateboard for Christmas in 2000.  I'd go to my friend Sam's house after school and we'd fuck around on his board and then watch skate videos. After a month or two of that I knew I needed my own board. Sometimes he'd pull out his dad's video camera and I'd film him doing a trick he just learned. He was always better than me so I just stayed behind the lens. A few years later I bought a vx1000 and started filming. The next summer my family took a trip to Africa and I remember being blown away by the beautiful landscapes. I was borrowing my dad's camera every other second on that trip, and once we got back home I decided to sell my vx and bought a Nikon f100. That was probably the best decision I've ever made.
Do you skate much yourself?
As far as skating goes, I definitely skate a lot – I try to skate every day even if I'm not going out and shooting. I'm still shitty at it but it's only getting more fun.
What have you been shooting recently? 
I've been working on a behind the scenes article for the new Girl / Chocolate video called 'Pretty Sweet' for about a year now so that should be pretty good.  Those guys are fucking killing it so hard, the video is going to be mind blowing.  I've also been working on a photo essay, called Notes from the Road, about being on the road with skateboarders. It's pretty much done, just need to get it printed.  Other than that, just shooting for some magazines outside the skate world, and I've got Transworld's 'Skate and Create' with Toy Machine coming up. It's going to be a busy but rad year.
You became a senior photographer earlier this year for Transworld magazine – How did this happen? Can you tell us about your responsibilities and what changes has this brought to your career?
Mike O'Meally got me an internship at Transworld, helping out with whatever they needed in the office.  I'd be down there two or three days a week, sleeping at the office. Every time I had a new photo I'd show Skin Phillips to get some feedback.  Eventually some of my friends started to come up and they started running my photos more and more, then three years later they hired me.  It was pretty surreal.  Basically, my responsibility is to be shooting photos for the magazine at all times, whether it's portraits, skate photos, a day in the life, whatever.  I try to be working on two or three long-term projects at all times for the magazine as well.  For example, right now I'm working on the article about the making of 'Pretty Sweet' as well as a pretty big Daniel Lutheran interview along with a few smaller projects.  I was still in school when I got the job, so it didn't change my lifestyle too much, but now that I'm a free man, it's been a big change.  I get to go on a ton more trips, and I'm constantly doing stuff.  It's fucking great.
We love the site and the blog. The portraits of Guy Mariano and Tony Hawk are particular favourites of ours. How long did it take to capture the desired shots and was there an aim when shooting the portraits? We're wondering if we're overthinking this with regards to their respective stories and careers.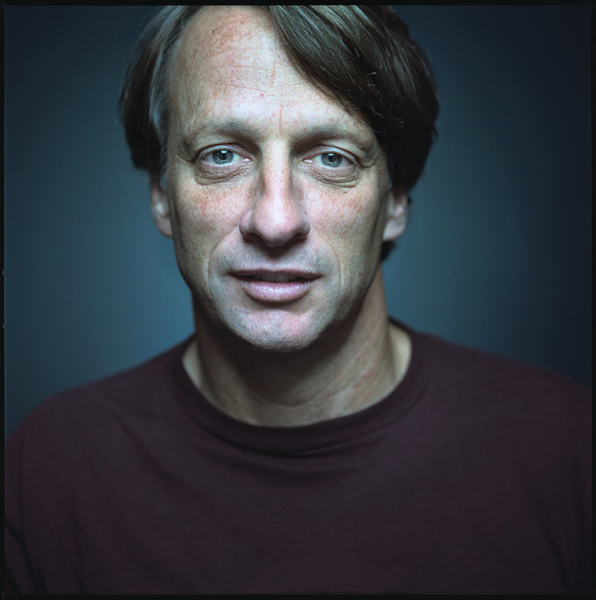 Thanks a lot man.  I'd say I shot maybe five rolls of Tony and maybe four of Guy–so about 20-30 minutes.  I try to get the most honest picture I can of each person–one that feels like they've kind of taken their guard down, and they're really letting you scrutinize them, while still giving their personality.  Each of them has had an amazing career, and that is a huge part of who they are, so of course people will think about that.  That's all a part of the pie.  The photo of Guy is one of my favorite pictures I've taken.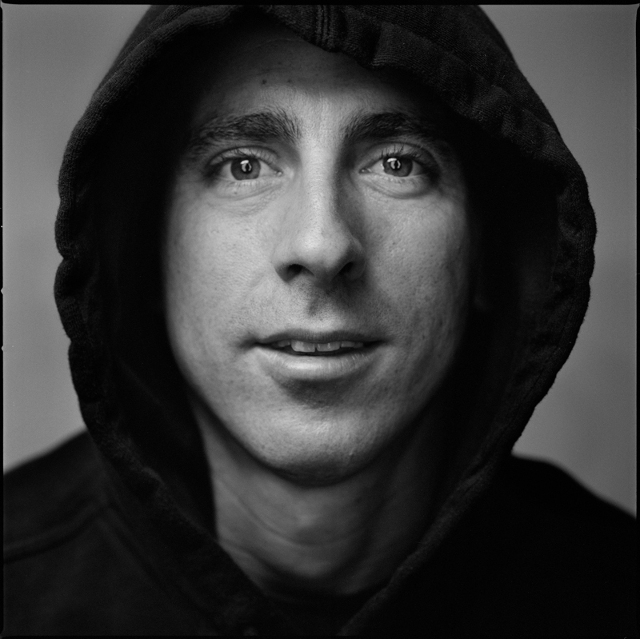 Any favourite skaters to shoot? 
Man, there are a ton.  I love shooting with Jason Dill, not only because he's one of my favorite skaters, but because he's so fucking entertaining to be around.  Guy Mariano obviously, Marc Johnson, Elijah Berle, Adrian Adrid, John Fitzgerald, David Bowens, Vincent Alvarez, Na-Kel Smith and Sage Elsesser to name a few.  I could go on forever.  Everyone's different and it's always rad to see each persons approach to skating.
Can you tell us about Willa Holland? How did the photos come about?
Willa is awesome.  She's a good friend of mine.  She loves skating, loves taking pictures, and doesn't take much seriously, so we get along really well.  She said she needed some photos for her PR company, so we just did a really mellow little shoot and I was psyched on how it came out.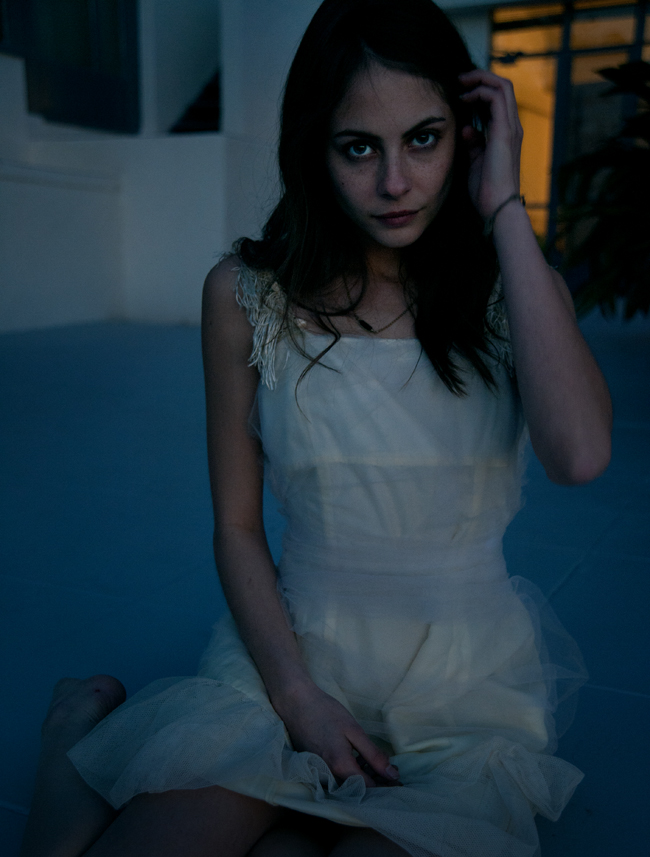 How did you become involved in shooting the American Contemporary Ballet and what sort of differences are there documenting skateboarding and ballet? Did you find yourself learning new things about photography?
My aunt is the director of the Colburn Foundation which essentially gives money away to fund classical music, and through that she became friends with the two founders of the ACB.  The main guy over there, Lincoln Jones, was looking for a photographer so my aunt told them about me, and it kind of just fell into place.  I definitely learned a ton on that job–I learned that ballet dancers are equally as picky about how they look in photos as skaters, and the photos have to be at the right time, or else they're completely useless.  It was awesome seeing these similarities, and telling a group of girls that they were exactly like a bunch of scruffy dudes.  The group portrait I shot of the dancers and musicians was also the first group portrait over three people I'd ever shot, so I learned how much patience, direction and control that requires.  It was a great experience for sure, and I was happy with the result.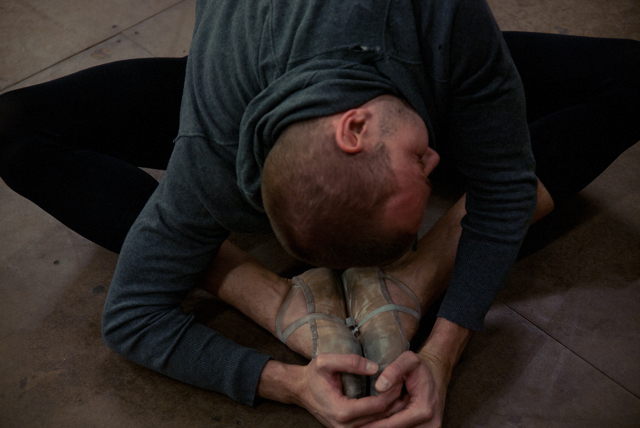 Can you tell our readers about your "Brothers" series? How did this idea come to you? 
I came up with the idea when I was with my family in Scotland.  I have an older brother who lives in New York, so I don't get to see him very often.  I was just thinking about our relationship, and how we've always gotten along really well even though we're not into the same things (he's studying to become a brain surgeon, and I'm a photographer–just to give you an idea).  We're always on the same page, even if we haven't talked in a week or two.  I started to think about the relationships some of my friends have with their brothers, and I realized that the fraternal relationships we have really mold who we are as individuals.  It's about the fraternal relationship strengthening the personality of each brother.  Also, on the surface, I think it's really interesting comparing the physical aspects of each person–seeing where people look similar, and where they're different.  I think it's a cool project because it relates to so many people – everyone can have their own take on it.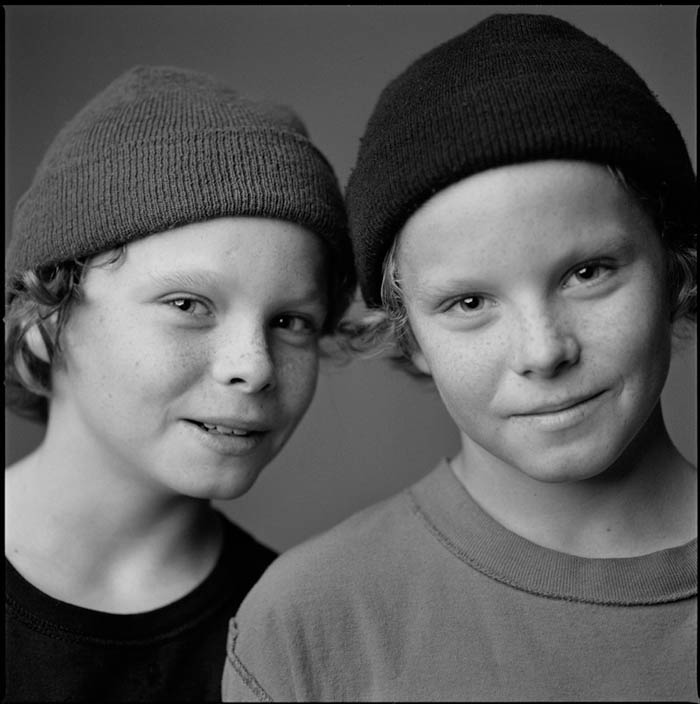 Who is involved?
As far as people involved, I've got a long list of people to shoot.  I really want to travel the world to get a good cross section of the relationships that exist between brothers.  I want to shoot brothers that've been separated their whole lives but were recently reunited.  I think that'd be fascinating to see how they react with each other.  If I make it into a book, it'd be rad to donate some of the money to a program that reunites families that were separated by war or political strife or something – I don't know if anything like that exists.  The book is definitely quite a few years off though so we'll see what happens.
What does the future hold for Sam Muller?
I'm going out to NYC in a few weeks to meet with some magazines out there, so hopefully that'll bring some work, but other than that, I'm gonna keep on truckin.
Images via http://sammuller.virb.com/ and Transworld
Follow Sam Muller on Twitter: @sammullerphoto 
Instagram: sammuller
Let us know what you think below or tweet us @DeafLens