Professional skateboarding photographer Ryan Gee talks Kerry Getz, the possibility of Chomp On This part 2 and Anthony Pappalardo – Enjoy
Interview by Stephen Cox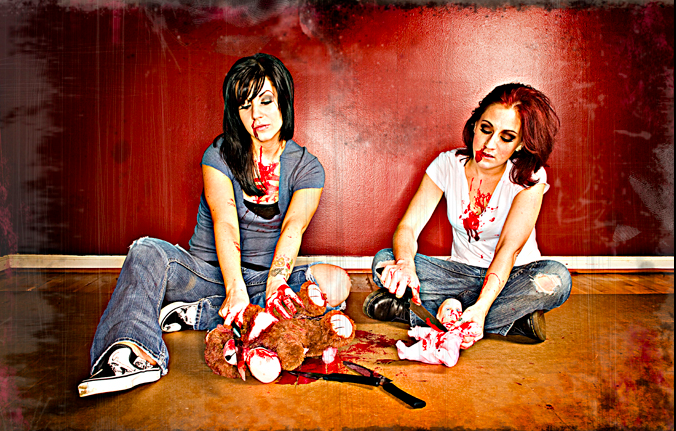 What has been occupying your time this year and more recently?
Mostly I've been filming and shooting photos with Kerry Getz. We're stockpiling up footage for his pro shoe with Habitat. Lots of mini ramp footage, it's awesome. Also did some gallery shows with Bam Margera. Then later this year I'll be doing some Red Bull events. Everything is different, change is good. Besides that I'm usually up in the mountains riding dirtbikes and ATV's with friends I grew up with.
Do you still find the time to skate?
Not like when I was younger. I'll still skate mini ramp and some bowls at FDR. My one knee has been messed up for a few years now. Can't jump down stuff anymore.
We've heard rumours of a Chomp On This 2 and the possibility of it being distributed for free, will this happen?
I honestly have no clue. Seems as if a Chomp 2 has been talked about for 10 years now [laughs].
Would you do another section?
No. Probably just a trick or two if it goes down. I really have no idea what's going on with it.
We've heard you talk about one of your favourite photos of Pappalardo doing the backside 50-50. You seem to speak quite highly of him. How do you think his part will turn out in Pretty Sweet?
Anthony has always been one of my favourite skaters to shoot with. I haven't seem him in a long time since he moved up to NYC. I hope he comes out with an awesome part. He's very talented.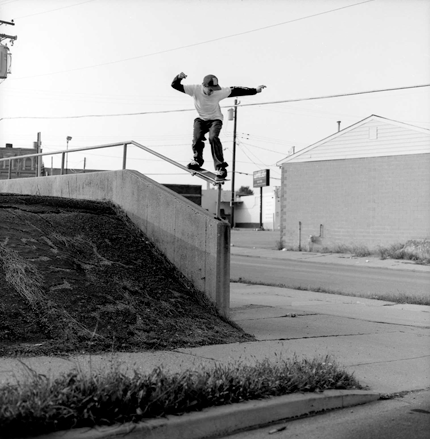 Filmed any bum fights lately? What's the strangest experience you've had whilst filming?
No not lately. Usually all of my bizzare footage is from a bum. City life is interesting.
In videos we see skaters continually snapping boards and the like out of frustration. I imagine it would slow the process down. Would that be right? How does this make you feel when filming?
It sucks because skateboarding can be very time consuming. It is what it is. I've learned to deal with it.
We loved the lifestyle section of the website, can you tell us some more about that?
Thanks, the past five or so years I've been really into themed portrait series, basically an image with an intense meaning or story. some modelling agencies will send models to my studio per request and I'll work with them. Every now and then I'll showcase a few in a photo gallery somewhere.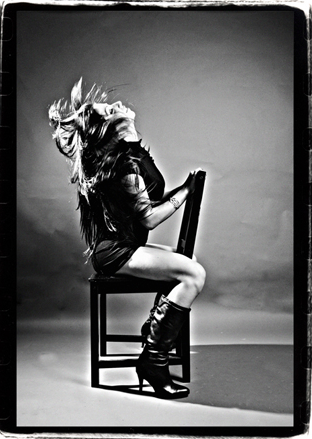 Can you recommend our readers some music? What are you listening to right now?
Led Zeppelin, CKY, Deftones, Nine Inch Nails, How to Destroy Angels, Nirvana, Placebo, Queens of the Stone Age, Dead Meadows…etc. I've been listening to AC/DC  a lot. Brings back awesome childhood memories.
What does the future hold for Ryan Gee?
We shall see.
To view Ryan Gee's photography check out ryangeephotography.com/
Let us know what you think by commenting below or tweet us at @DeafLens 
Hurl abuse over at Facebook here