We approach our second recommended Worthy Skateboarding Source with great caution. Here's why: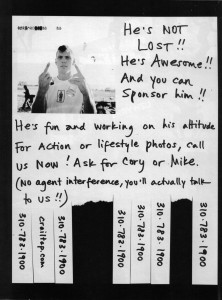 1. You can end up staying on The Chrome Ball Incident for so long that you'll start relating everyday normal things such as showering, eating and breathing to skateboarding (nevermind assessing the skateability of local architecture) .
2. There's something special about a place you can go and and realise why you fell in love with skateboarding in the first place, how you became infatuated with it and why those that have never got involved with it will never understand it.
3. A place to go where the phrase "A photograph is usually looked at – seldom looked into" doesn't apply.
Go get lost in the labyrinth here – and enjoy