We spoke to industry household photographer (and gentleman) Ed Dominick  about how it all started, equipment, Jerry Hsu's slams, Clowns and Cardiel – Enjoy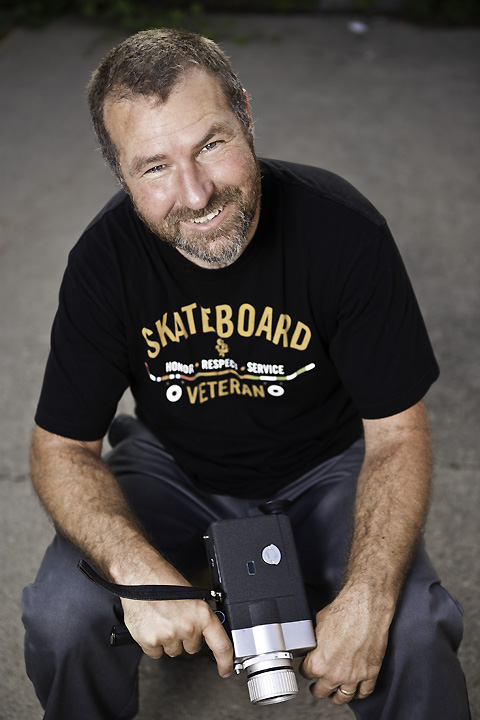 Can you tell us the story of how you got into skateboarding and with it, photography? How did you learn how to shoot photos?
I started skateboarding in 1984. My brother and I were super into BMX at the time. He got a Vision Gator for Christmas that year and I started rolling around on his board. I put down the ol' PK Ripper and got a Sims Screamer. In the early 90's I was the Team Manager for Maple Skateboards, that's when I picked up a camera and started shooting. I was always with the guys filming and shit so I just started shooting photos so I could take care of the ads and catalog stuff. I got into it by default that it needed to be done. We always needed photos for stuff so I just took it upon myself to take care of it. We used to go out all day and then drop off the film at the lab, go grab some food while they processed the film and then go see what we got. Half the time the photos were jacked and I would just learn from my mistakes. You learn pretty quick when you got Marc Johnson, Jason Carney, The Donger and those dudes relying on you but at the same time putting you on the same level as Grant Brittain when you're really nowhere close. They could have been out with Grant and Swift and those guys but we were good friends and we were skating everyday together so they put up with my trial and error times.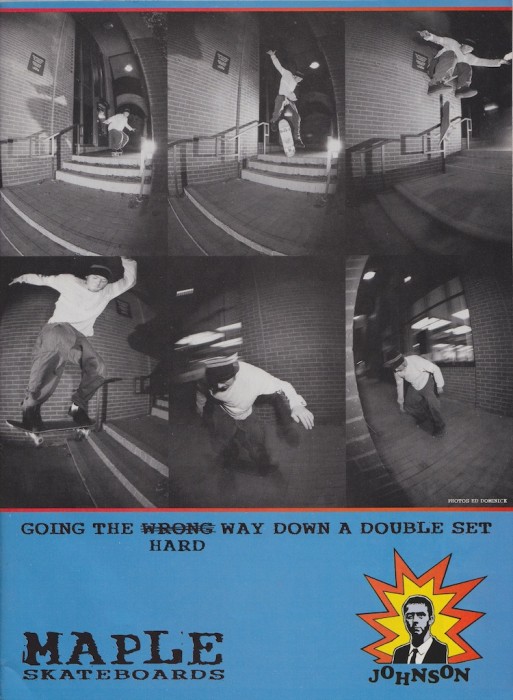 Who have you been shooting lately? Do you have a favourite skater to shoot?
Lately I have been filming and editing a lot more than shooting photos. I manage The Skateboard Mag website so again by default I am out filming because these days the kids want to see more videos then photos on the internet. Gotta feed the machine!!! Besides that I shot a few things for Mike V's interview and a roadtrip article through Montana in the newest issue(#104). As for my favorite skater to shoot, Darren Navarrette will probably always be my favorite skater to shoot. He gets how it works, rips, and is a good friend.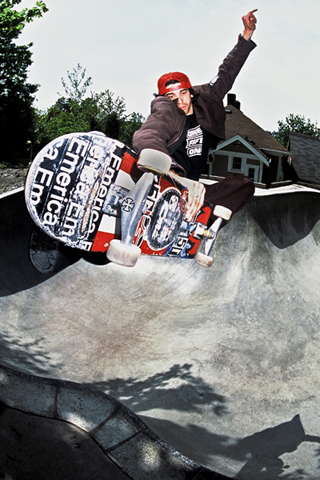 What type of camera equipment do you use and has a skater of notoriety ever damaged any? -Who sorts the bill?
I use a Canon 7d these days. Peter Hewitt jacked up a fisheye once doing a invert. Came down right on the lens. That shit comes with the terrain, no bills to sort out.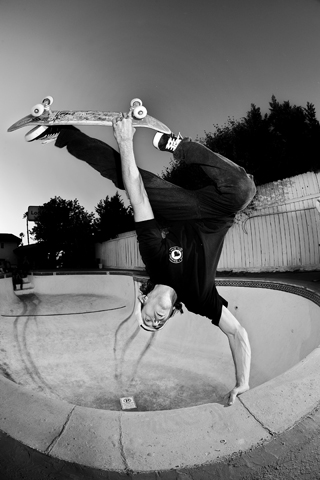 We loved the shots on your website. We noticed the first picture of Mikey Taylor in Australia is  from the same day he split his leg open as seen in 'In Bloom' – was he trying to get another 50-50? – How did he get that wound fixed up?
I was on a TWS trip shooting a Vans tour and we were filming for In Bloom. I went to that rail to shoot Dustin Dollin bluntslide it.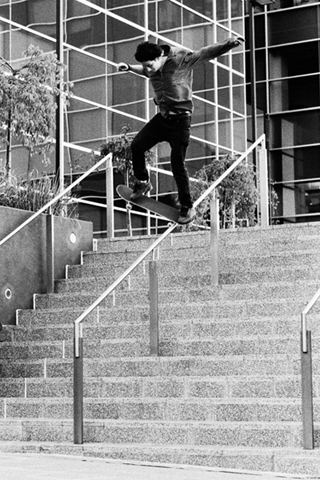 Mikey Taylor happened to be there and was skating the rail already so I shot the photo and Jon Holland filmed it. When he split his leg open he took off to the hospital and we stayed back and got our shit with Dustin.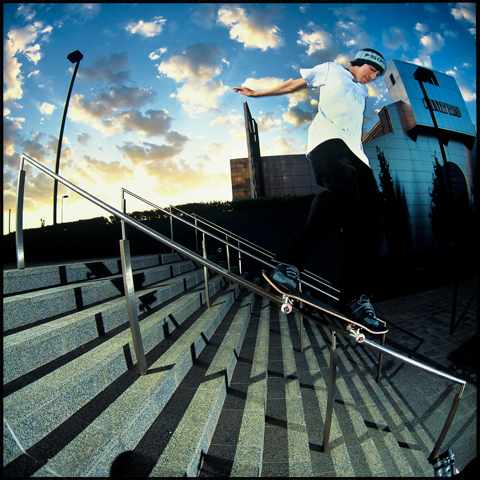 The miscellaneous shots – We counted four clowns, can you tell us about those photos?
Pointless shit! When I was getting my website going I had to go through a million photos and boxes in my garage and I came across those. Those are from when I first started shooting so I was hyped to find them when I was going through old photos for the site. I was living in Solana Beach at the time and the circus came to Del Mar, my wife and I went to check it out and I brought my camera.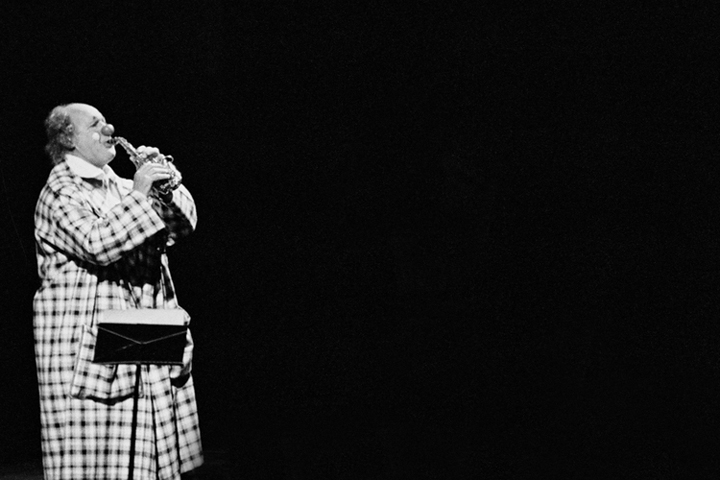 We've asked Atiba about this recently – Do you have any missed photo stories that stand out in particular?
Not one in particular but yeah I have missed my share of photos. Talking to the filmer, eating, drinking whatever. Dude goes and I'm not ready. Gets his shit and doesn't want to do it again. Shit happens and then you go to the bar and cry in your beer.
What's Jerry Hsu like? 
Jerry's awesome!!! After the ol' Maple days we lost touch for the most part. I would see him around at skate events and shit but haven't shot or hung out with him for 10 years probably.
Does he slam as much as it's made out?
Yeah he slams, just like the next dude but maybe a little more and a little harder. I have brought him to the hospital a few times. Some real scary ones where he hit his head and knocked himself out, blood everywhere. Dudes one of the best, and in skateboarding slams are a big part of gettin your shit.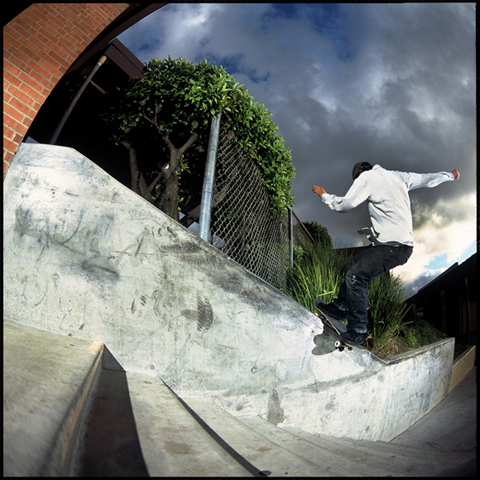 We imagine you'd feel the need to run all over the place shooting John Cardiel, can you tell us about that nighttime shot?
That photo is from the same trip to Australia filming for In Bloom. We were just at a skatepark one night and got to see the Cardiel Show.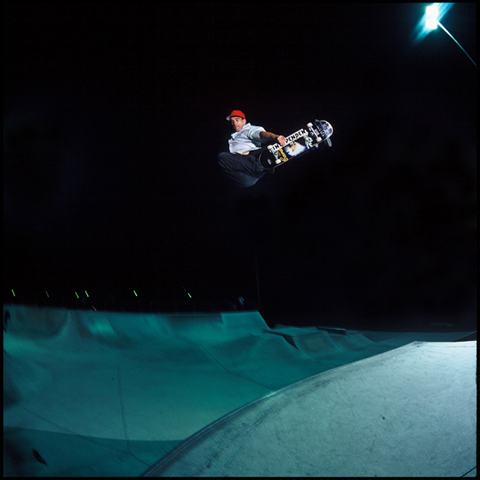 What do you do when you aren't shooting?
I hang with my wife and kids, skate, do a lot of hunting with my son and daughter and play a lot of music. I have a recording studio at my house and also play guitar in a skate rock band called The Wooly Mammoth(named after the trick invented by Neil Blender). We are working on an album and play shows in San Diego here and there.
Can you tell us some funny tour stories?
Lots of funny stories from the road for sure. How about a few one liners from some trips- Hewitt shitting behind a TV in the hotel room. Barletta spitting piss all over the back of The Butchers head. A 13 year old Hsu sitting terrified in the corner of the room watching Chad Knight play with a banana and a young women. Neil Blender tripping out on the hotel room, staying up all night ripping up paper to make the room like a hamster cage, getting a rental car the next day and driving back to San Diego from Texas by himself. Pig Pen and Neil Heddings pissing in each others mouths. Marc Johnson setting his balls on my head to wake me up. Drehobl shitting his pants in the van. Emmanual Guzman throwing full beers at a girls car because she wouldn't come to the room with him. The stories go on and on. Long live the road trips!!!
Is digital versus film photography an issue for you? 
I like film better but I don't shoot it anymore because I like the conveinence of digital and I'm lazy. Film will always look better or at least have a cooler look. For example, high ISO on a digital camera is called "noise" it looks like shit and you can't fix it where as high ISO film is "grain" and gives the photo a certain style and looks good.
What's next?
Keep the ball rollin at the mag. Enjoy my time and life with my wife and kids. Keep skating, hunting, playing music and try to stay healthy or at least try to drink more water than beer.
Images courtesy of Ed Dominick/Portrait by Rodent
Instagram: @bigreel
Let us know what you think by commenting below or tweet us at @DeafLens 
Hurl abuse over at Facebook here