We recently spoke to legendary skateboarding photographer J. Grant Brittain about watching skateboarding evolve from clay wheels to Danny Way dropping out of helicopters, The Skateboard Mag, and why he stopped shooting street skating on his 50th – Enjoy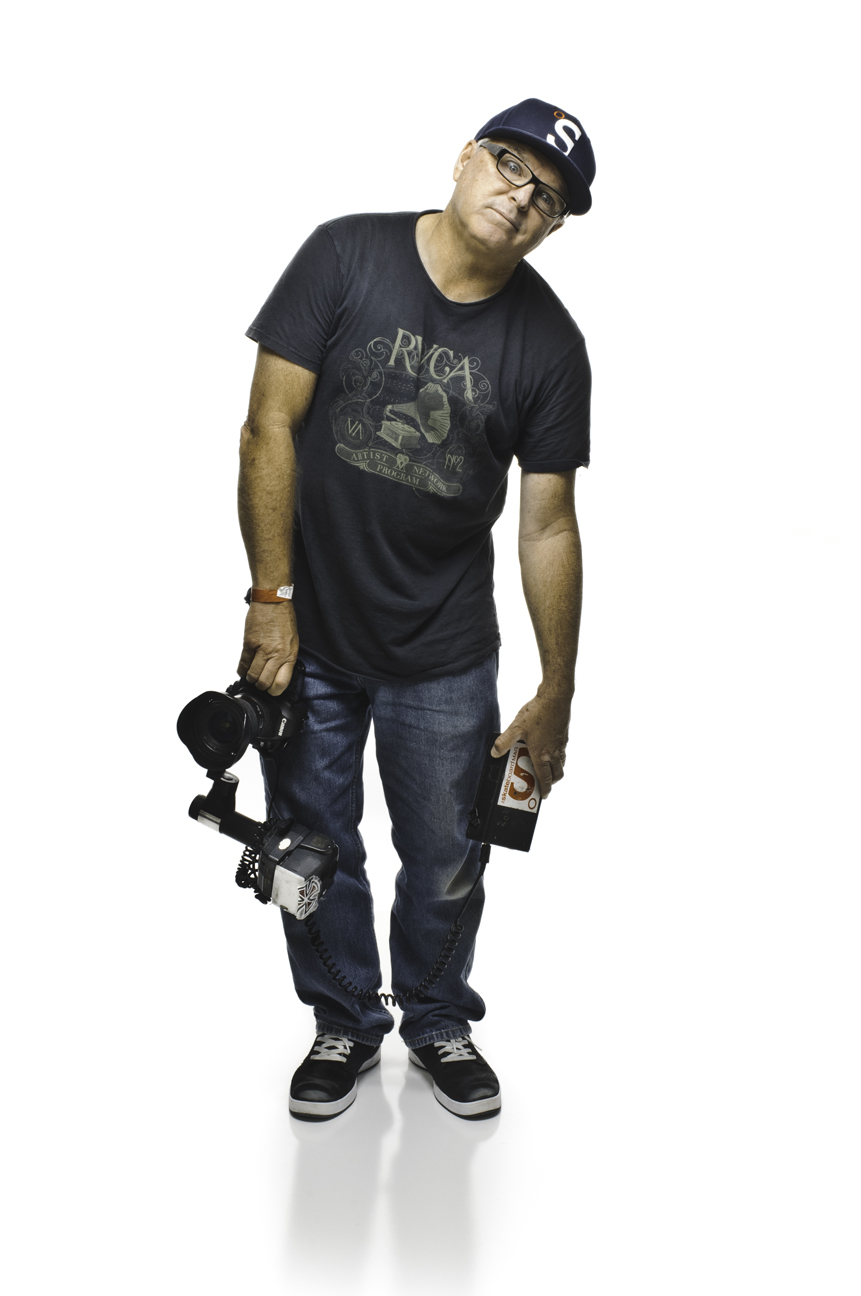 What age are you, where are you from and where are you right now?
I am 57 years old, grew up in Fallbrook, California, 20 miles inland and moved to the coast, Encinitas (Cardiff), California in 1974 and have lived in Encinitas, California since then.
Could you ever leave California?
Leave California? Why? I enjoy living here, everything I need is here.
Can you tell us about how The Skateboard Mag began, progressed and developed? 
A small group of us left Transworld towards the end of 2003. Dave Swift, Mike Mihaly, Kevin Wilkins, Atiba Jefferson and I quit one day after becoming unhappy with the workings of the publishing company after a buyout by a corporation. We just wanted to do our own thing, something we could be proud of and not have to explain ourselves to our peers.There are several co-owners and staff in-house running the day to day business of the magazine and then staff writers and staff photographers out in the field and we have a few contributors. Less contributors these days, we try to use our paid people as much as possible. Dave Swift is the Editor-in-Chief/Senior Photographer, Mike Mihaly is the Marketing guy, Kevin Wilkins is the Editor (in Lincoln, Nebraska), Atiba Jefferson is Senior Photographer, Ako Jefferson is the Art Director and I am the Production Manager/ Senior Photographer. We have 5 photographers on staff and a couple of writers scattered about.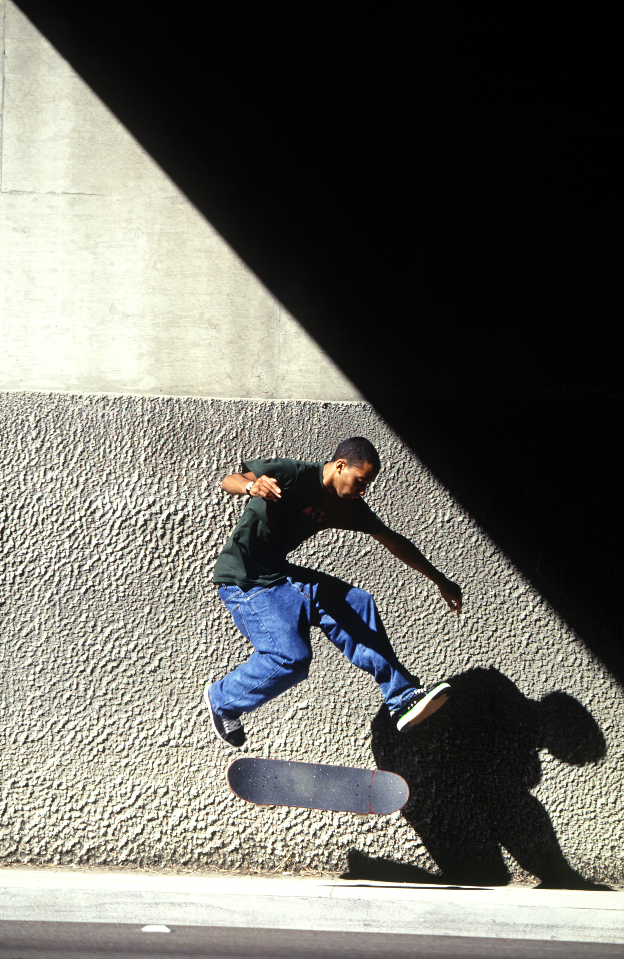 How much time and effort on your part goes into an issue? 
I am the Production Manager so anything to do with getting the magazine physically together is my job, from getting photos to pre-press and dealing with the printer is on me. Swift picks the photos and I organize them by logging with serial numbers, get them to prepress, make sure the Art Director has them so he can layout the mag. As a co-owner, we all make decisions in running of the magazine so we all have our fingers in different parts. We are all involved in any and everything, from planning editorial to circulation to designing shirts.
Is the magazine in digital format?
The magazine already is digital, subscriptions on Zinio.com
What does a typical day or week consist of for you?
There is no typical day, we just handle anything that comes up. Lots of emails and logging photos and scheduling stuff for me.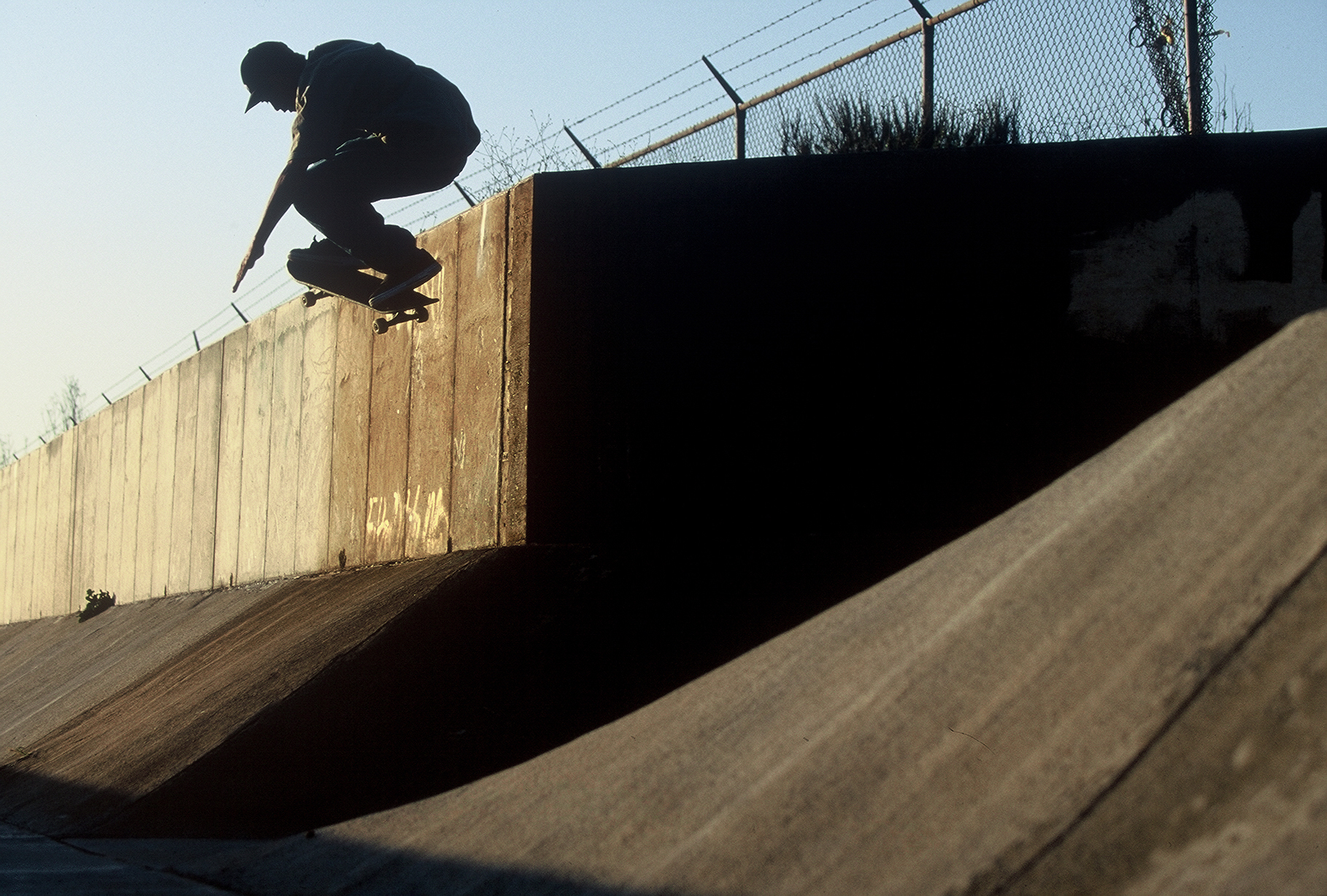 What are your long-term goals for the Skateboard Mag and is there a possibility of a video?
Long term goals for us at The Skateboard Mag are just to keep doing a good magazine for skateboarding, further developing content for our website and doing collaboration projects with our advertisers and yes, even working on some film projects. We have lots of ideas, but being a small independent company with limited resources, both manpower and financially makes that difficult sometimes.
What photography equipment do use?
I use a Canon 5D and Quantum Qflashes and Pocket Wizard slaves.
What's your opinion of Instagram?
I love Instagram, it's fun and addictive, it's a swell way to get your photos out there.
Can you tell us some of your most nostalgic memories of your career thus far?  
I am just happy to have seen some of the best kids in skateboarding come up through the ranks and become the best at what they do and end up owning companies and help other kids come up the same way. I started traveling in the early eighties and some of my best friends around the world are skaters I met on those trips. I have had the luxury of traveling on someone else's dime over the last 30 years and have seen places I only dreamed of going to as a kid. Magazines were paying for me to waste film.
In terms of the progression of skateboarding, how much do you feel you have witnessed?
I have seen skateboarding evolve from steel and clay wheels to Danny Way dropping out of helicopters and flying over the Great Wall of China. I like skaters who are all around great skaters that can ride everything.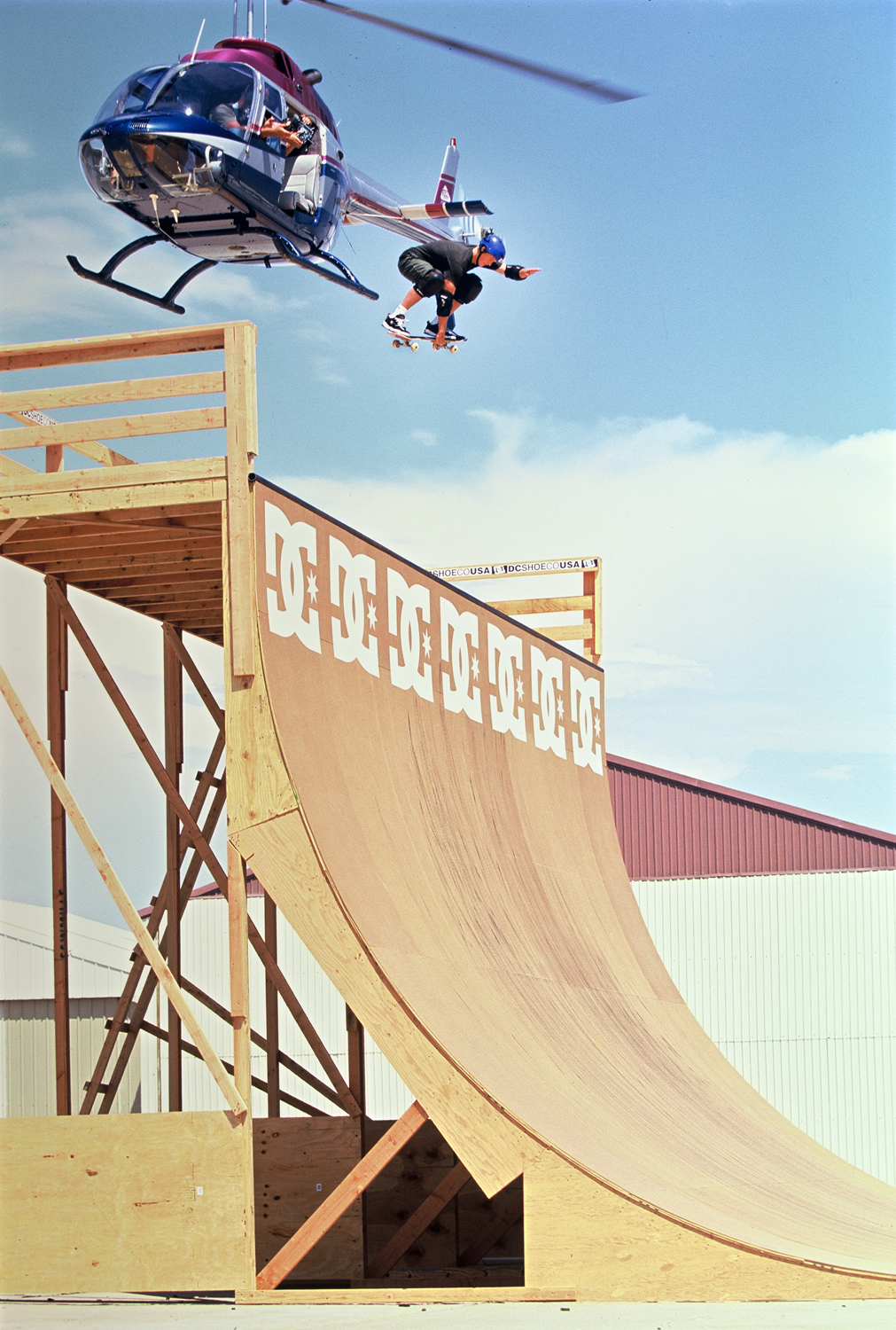 Is there anything you don't like about skateboarding currently or haven't liked in the past?
The big pants and small wheels and video grab days were my least favorite period in skate history, shooting 20 rolls of one trick was not fun. I think there is too much money in skating right now, some people need to come back to earth.
We'd love to run through some of your photos: Natas Kaupas, Landing, Santa Monica: Can you tell us about this one? 
That was a shot out of a sequence of Natas ollieing over some stairs and I used it in the Soul Issue at Transworld. Skateboarding is about the landing of a trick much of the time, this was the landing shot, the moment the board comes in contact with the concrete and Natas' legs take up the shock. I like the lighting and the contrast in the print.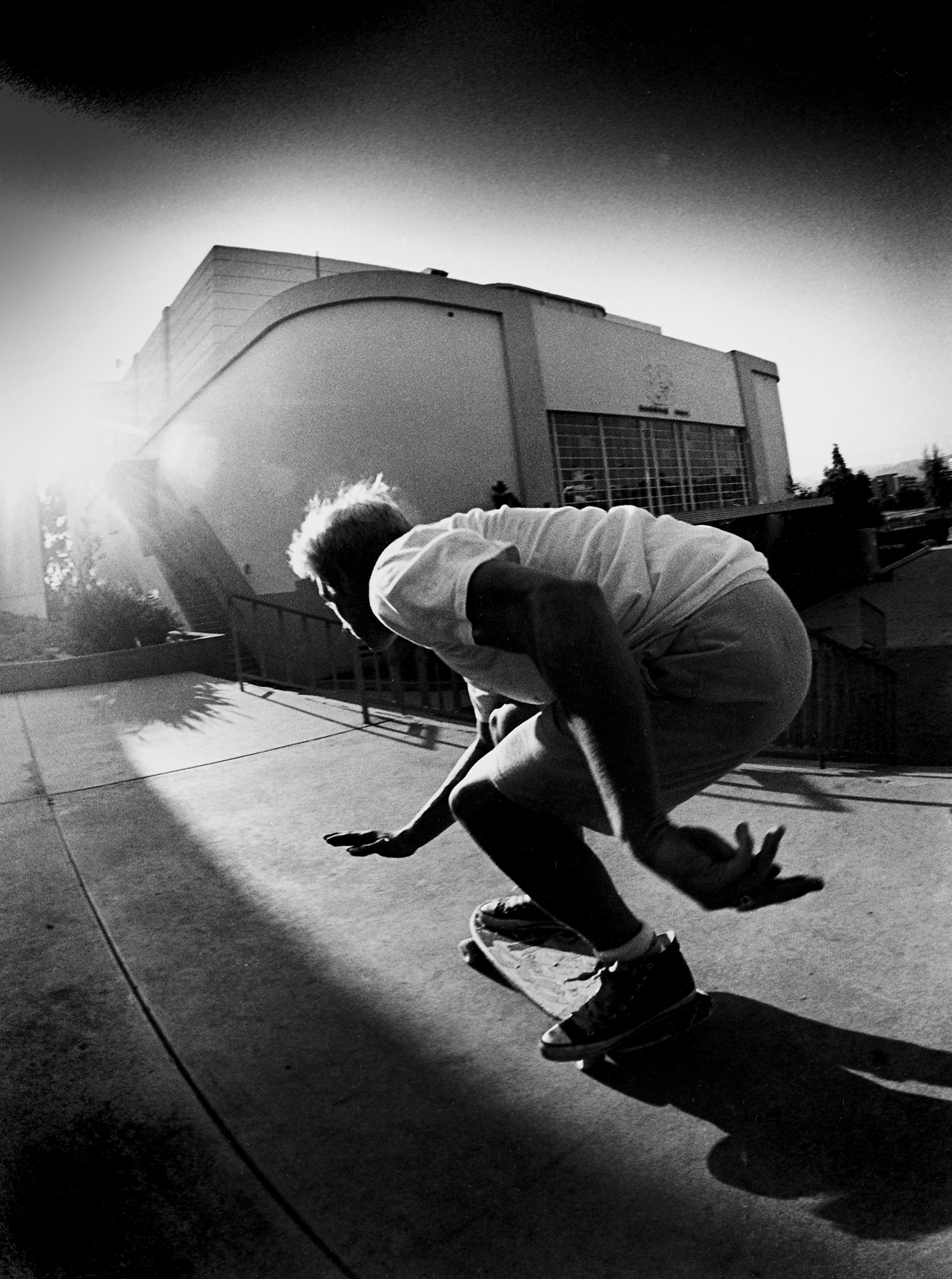 Matt Hensley, Carlsbad, CA – Why did you take this photo? 
I shot that for a French mag I think, can't remember exactly.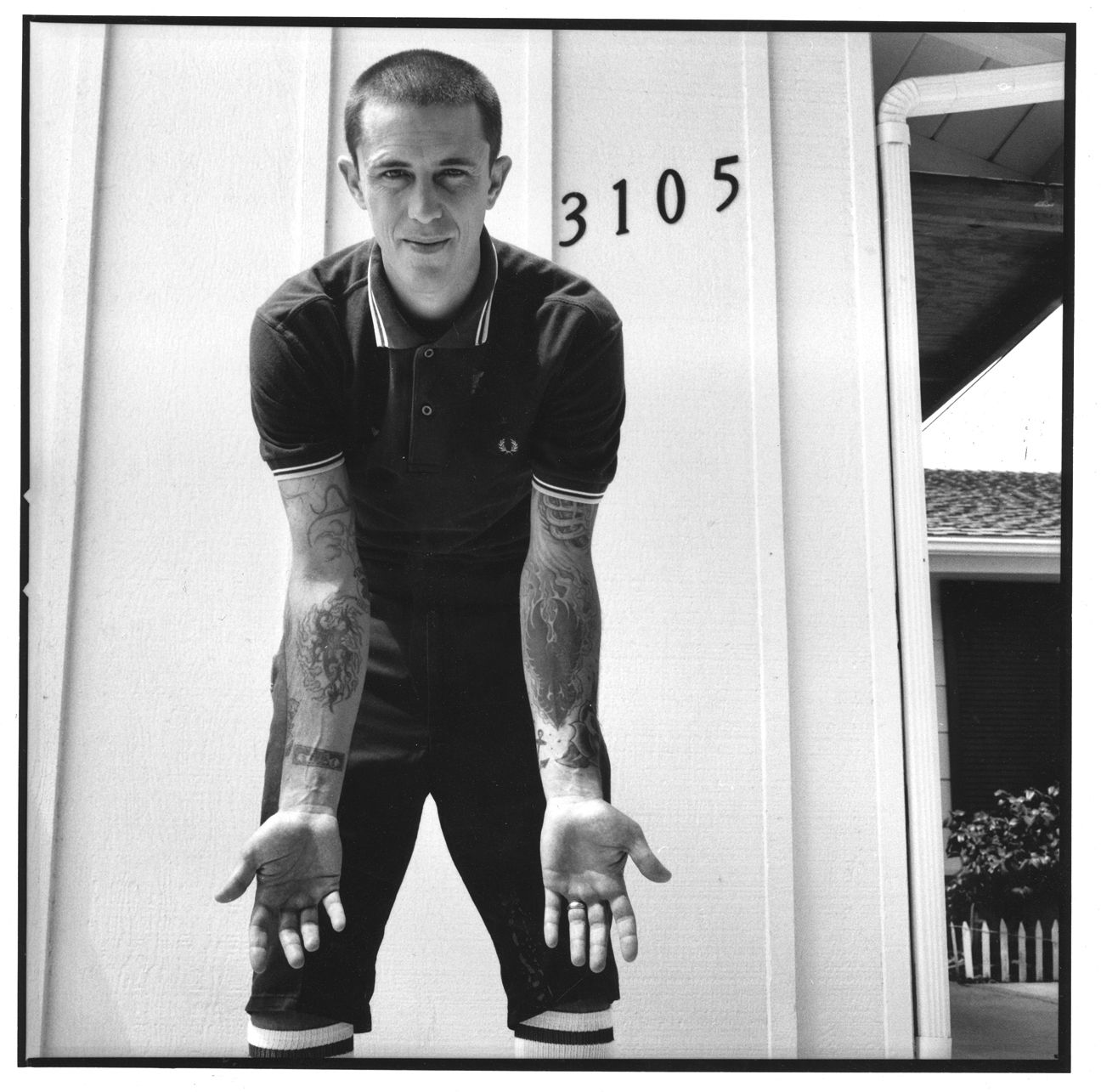 Koston, Torrance, CA – Can you tell us about this photo? Are Rick Mc Crank's words true about Koston complaining and complaining and then trying it once (and pulling the trick) true?
I don't really know Koston that well, shot him when he was younger a couple of times. Never really got to know him. That day I was at Girl and these cyclists were riding around and round these few blocks over and over and Eric made that shirt and posed by them, they got pissed and told him to move out of their way.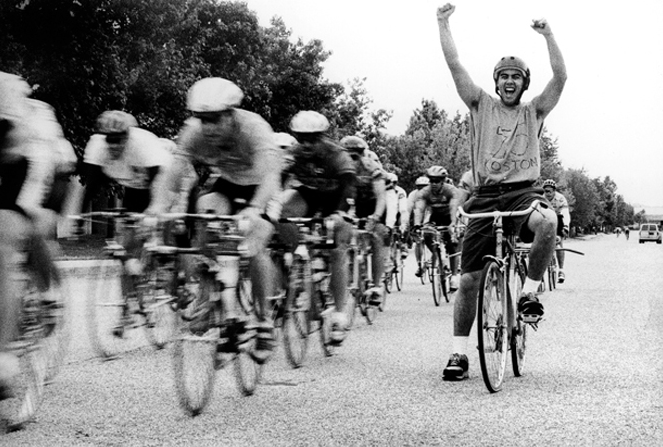 Which leads us onto the much anticipated book – is it going to happen? 
Trying to get it together, so many boxes of slides and negatives to get organized. Someday!
What was your first cover?
I think I had a shot of Hawk at Del Mar in 1983, it was half the cover and there was freestyle on the other half.
When shooting skateboard photos – How does the process work now in comparison to years ago? Do people still call you late at night when hyped or is it a matter of you contacting them? 
I don't shoot street skating anymore so no more late nights shooting, yay! The physical/technical part of shooting hasn't changed over the years, it has become automatic for me as a photographer, lights go here, I go there, it was the same way 20 years ago.
How come you don't enjoy late night shooting?
I have nothing against shooting late night. I like sunsets. I don't need to shoot ramps or pools late night.
What do you like to think you have contributed to skateboarding and the photography that comes with it? Will you ever stop shooting skateboarding photos?
I tried to bring quality to skateboard photography and tried to bring a little art to Transworld when we first started it in 1983, I don't know if I did? I quit shooting street skating on my 50th birthday, got tired of cops and getting kicked out of spots. I have more fun shooting pools and ramps where I can hang out and get creative with lighting and not be looking over my shoulder all of the time. I will shoot photos till I die.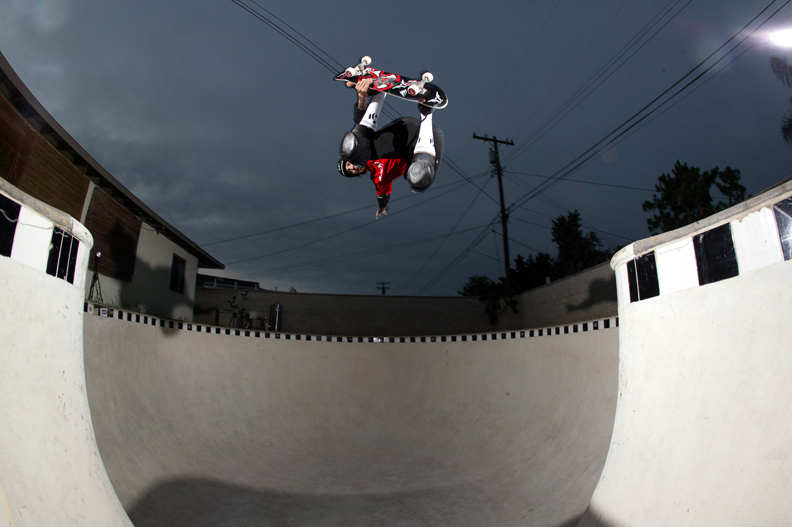 Was your quitting shooting street skating a planned action? 
It just wasn't fun anymore shooting sequences and either getting thrown out or a guy not making a trick. I figured I had shot some great stuff with some great skaters and it seemed like I was repeating myself. I like to set up some flashes, lie down on the ground and shoot for fun and get creative.
How do you decide who to shoot or feature for the Mag?
I don't pick the shots that go in the magazine unless it's a portrait or lifestyle shot, Swift picks the skate shots for the mag, they don't trust me, I am too old. I will pick my own shots for what I am working on.
We loved the Art section of your site – Where were the prison shots and how did they come about? We've read a lot about your liking of positive and negative spaces, can you explain some other artistic things you try to capture for our readers?
The art stuff I do is what I have done to stay sane in the commercial world, it's the way I express myself. I was an art major before I got into skate photography and I will probably end up doing more and more of the landscapes, portraits, abstracts, etc. The prison interior photos were done during a fashion workshop in New Mexico, not too much fashion, I was intrigued by the burned walls. I really like simplicity and starkness in my images; I just try to keep everything kind of basic and clean.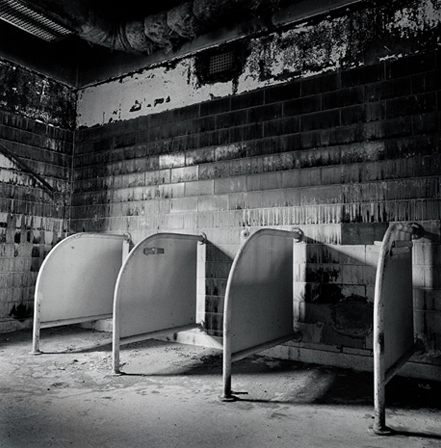 How long do you spend trying to get the desired shot? Can you be left unsatisfied sometimes?
I spend anywhere from a few seconds to 30 minutes getting a landscape or something like that shot. I walk away without anything all of the time, I have looked at 20 year old photos and maybe I evolved or something – but I find a new love for an old image from back then. This is true with my skate stuff too.
You haven't added to your blog in a while -
Too busy for blogging, too scattered with all of the modern distractions we are surrounded by, need to simplify my life I guess. Spending a lot of time on my vintage skate photography and doing shows and other projects.
Where do you see yourself in ten years?
Shooting portraits, landscapes, abstracts, etc. Doing shows, collaborations with friends, books, whatever is fun.
Portrait of J. Grant Brittain by Jay Watson
Take a look at the collection for yourself – http://www.jgrantbrittain.com/
Follow J. Grant Brittain on Twitter: @grantbrittain
Instagram: @grantbrittain
Let us know what you think by commenting below or tweet us at @DeafLens 
Hurl abuse over at Facebook here