We recently spoke to videographer Russell Houghten about the editing process, Dylan Rieder, Arto Saari, brotherly love and got some inside information on his section 'Open Horizen' in Transworld's 'The Cinematographer Project'  – Enjoy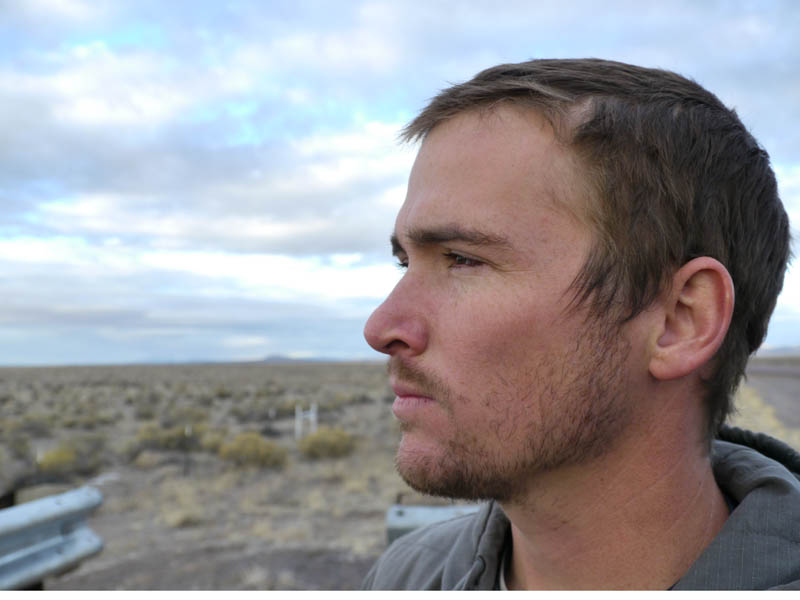 What have you been filming recently?
I have been working on multiple projects for Gravis Footwear and Analog clothing. I just finished up a Gravis short from our trip to Belgium featuring the Gravis team as well as some of the artist that the brand collaborates with. I also just got back from shooting the new Analog campaign in Hawaii, this isn't due to release for a few months but was a lot of fun to shoot. Non-skate related, I just wrapped up shooting a commercial for the high end car rim company Lexani and am about to start the editing process. On a more personal side I've been working on a project with my brother where he is composing the music and I'm shooting lots of insects and other macro subjects, which I am pretty excited about finishing.
How did Belgium go down?
Gravis had their creative departures art show in Antwerp this year and we went out there for that and to skate. It was awesome, everyone killed it and the art show was great. I had a few photos in the show as well.
How did you get into shooting insects?
Sometimes it's nice to not have to rely on another person to get a cool looking shot. I like filming things in macro because there is so much detail in small things that go unnoticed in everyday life, for example insects.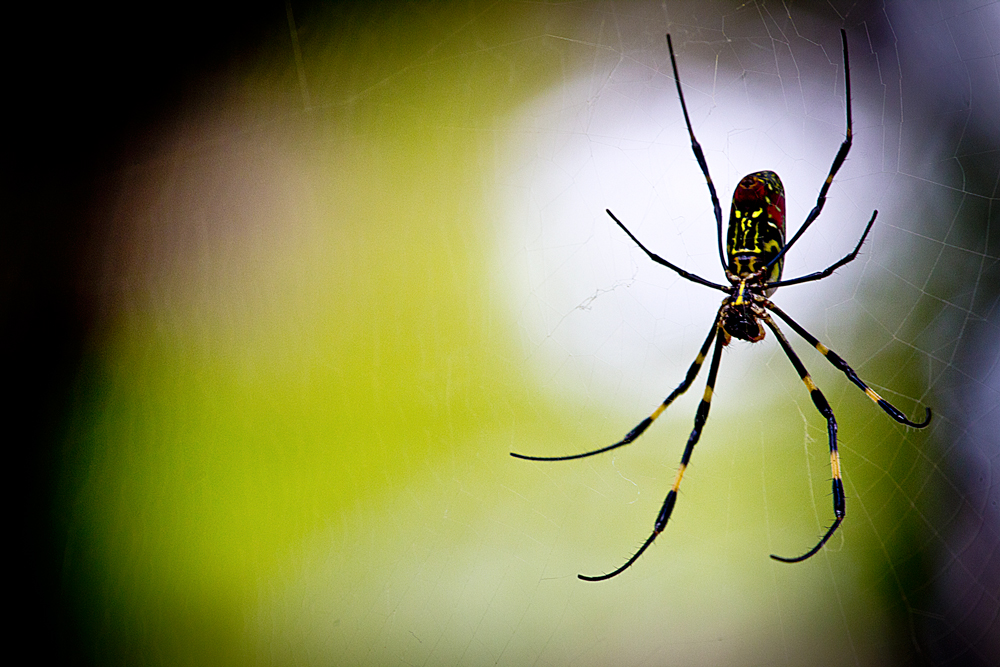 What sort of filming and editing equipment do you use?
My main camera is a Sony fs700 with Zeiss and Canon L lenses. For the price this camera is far superior than any other camera on the market, ergonomically and the interface are a little strange but it creates amazing images. I also use two Canon 60d's as my B-video cameras and timelapse cameras.
We saw on one of your recent Instagram photos that you commented saying you'd been filming more recently than editing. Do you enjoy the editing process? –  How time consuming can this be?
I am simultaneously working on a few projects at the same time so I have been finding myself out in the streets filming rather than behind a computer. I both love and hate editing, it's always really difficult for me to start an edit. Finding a song that I can get music rights to that also works well with the footage can be really difficult but once I get past that phase and I get a rough draft of the project together I really enjoy seeing the project come together.
Can you tell us about your work with the Gravis team? You seem to work quite closely with them – What sort of relationships have you built with the riders?
I have been working for Gravis and Analog for the past two and a half years. I grew up skating with Dylan Rieder, we've been skating/filming together for the past eleven years. Everyone on Gravis is awesome and amazing to work with.
What was it like growing up with Dylan Rieder? How did you see him progress?
Dylan is awesome, probably the best skater I know. He has progressed so much during the time I've known him. He went from being the longhaired, brace faced handrail feeble grinder to one of the most stylish and gnarly skaters around.
We have to ask about Arto Saari, especially in wake of his Epicly Later'd segment over at Vice – What is he like to film?
Arto is a lot of fun to film with, not only because he is an amazing skater but also an amazing photographer and videographer.  Arto is one of the coolest guys I've ever had the pleasure of filming and becoming friends with over the past few years. He's someone I'd hang out with regardless if he skated or not.
Does he influence you?
Arto's photography is very inspirational. I don't know if it directly influences me but I'm sure subconsciously it does.
How did his pool video come about?
The pool video came about right when Arto decided to build the pool. He basically started building the pool right as I began working for Gravis/Analog so naturally we just started to film everyone who came by and made a short little film out of it. He had a few pool sessions at the house and all types of people would come by to skate, watch and hang out. It was amazing watching legends like Lance, Olson, Hosoi, Oster and many more skate the pool, definitely some of the best pool skating I've ever witnessed. I think the pool took a few weeks to build, I know Lance Mountain designed it too.
As a skateboarding videographer and editor, what is your opinion on the idea that skateboarding films are so re-watchable?
I feel that they are re-watchable because they are usually pretty innovative and creative. Skateboarders are very interesting on and off the board.
The Cinematographer Project, we loved your section 'Open Horizen' – How were you approached with regards to the idea and how was it being part of such a great collaboration? 
I was so psyched when I got the call from Jon Holland asking me to be a part of 'The Cinematograher Project'. It took me a few months to confirm with them and let them know I was going to take part in it mainly because I was nervous about making a video that was going to be showcased along side such amazing filmmakers.
What was going through you head over those few months when you were deciding?
That I was going to make a terrible video or that maybe I could make a really good one but didn't have the time. I was also planning my wedding during all of this which made things really difficult, I got married a week after the premiere.
How was the process of making your segment and how long did the effects take to realize? How did you put your ideas into practice?
I'm happy with how the section came out even though it was a slightly rushed process. My part pretty much has two sections, what I wanted to do (first half) and what I thought people wanted to see (second half). I was pretty nervous about my original idea since it was a skate video and usually people just want to see skateboarding, none of the "artsy" stuff.
A strange song choice that worked so well – did you choose this yourself?
My brother composed it for me since we needed to get music rights and I really like his music. I am a big fan of Ennio Morricone and Gustavo Santolalla's music, especially Morricone's work in western films. Most of my section was filmed during a two-week camping/motel trip through the southwest and I wanted it to have a western feel to it. We worked together on the song and I'm really happy with how the song came out.
How is your relationship with your brother? – What was your first collaboration? 
We have a really good relationship, I consider him one of my best friends. We always go on random trips together and talk about ideas for future projects. I don't remember the first time we ever collaborated on anything together; we've done a ton of stuff.
How did you become involved with the Tori Praver Swimwear video?
My friend Mark Oblow shoots a lot of fashion photography and he asked me to come a long on the shoot and make a video. It was really interesting and fun to work in a different environment. I like to mix things up a bit and not just film skateboarding.
What does the future hold for Russell Houghten?
Finishing all of the projects I'm currently working on and starting new ones. Hopefully I can find the time to walk the pacific crest trail and make a documentary of that too.
Visit Russell Houghten's website here
Follow Russell Houghten on Twitter: @RussellHoughten
Instagram @russellhoughten
Russell's Tumblr
Let us know what you think by commenting below or tweet us at @DeafLens
Hurl abuse over at Facebook here