We recently spoke to Chris Middlebrook about being Nike SB Australia team manager, The Cinematographer Project and filming Shane O'Neill for almost ten years – Enjoy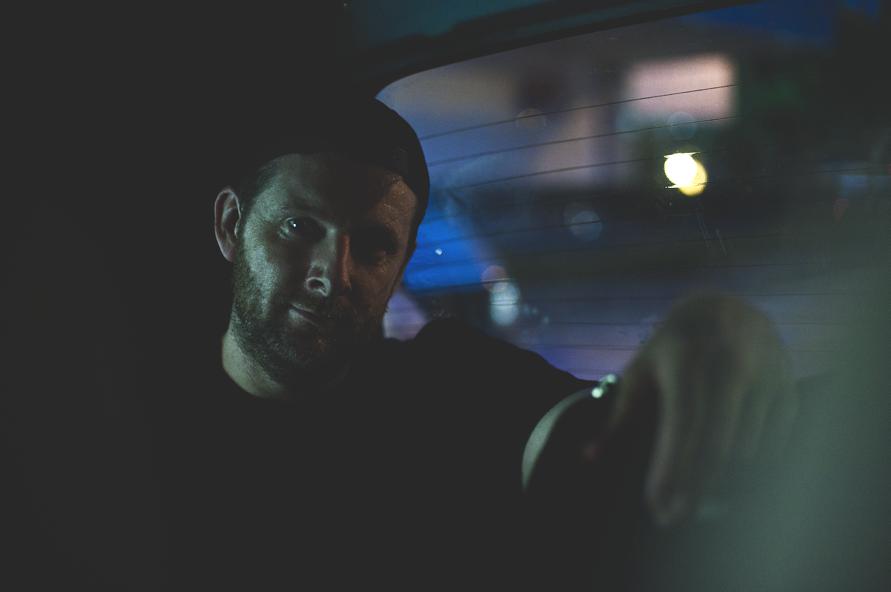 So how did you get into into skateboarding?
We had banana boards as kids. I guess it was around 1980.  Myself and my friend Chad would ride down the hill out the front of our house on our butts and try to take the corner into the next street.  Then in 1986 when I was 11 my family moved from Frankston, Victoria where I was born, to Adelaide in South Australia.  I really hated the move.  That year for my 12th birthday I got my first wide board.  It was a shitty All Pro board but I rode it up and down the driveway all the time and learned how to roll down hills standing up. We returned to Frankston the next year and I started High School and everyone was into skating.  It was 1987, the hey day of vert.  I remember watching a shitty copy of Animal Chin that had been dubbed god knows how many times and all the colours were bleeding.  Someone had borrowed it off someones brother who got it from the local shop.  It used to be so rad how hard it was to find anything to do with skating back then, especially in Australia, so we didnt care how shitty it was.  We were stoked.  So that was pretty much it.  I was never into any traditional sports, I just used to ride my BMX so when skating came along I was gone.
And what about documenting it?
I had a little red instamatic camera I would take skating and take photos around 1989.  They were pretty crappy but we just wanted to see what we looked like olliing over rubbish bins.   One of my friends Aunties had a big VHS camera and she came filmed us and we made a video called 'Fish or Chicken?'  Basically a days skating with lots of railslides and stair ollies.  Then in 1991 I made my first video.   It was a school Communication Project and I borrowed the big VHS beast and filmed a bunch of my friend skating the curb at the local school. Well I didn't actually finish it cause I didnt get enough good footage.  Funny how that still applies these days with videos get pushed back forever cause theres not enough footage.  Anyway I got a good grade cause I had planned it out and had a vision for the finished project. Then in 1992 my buddy got a video 8, then I got one a year later and we just filmed everything.  And everything we did revolved around skating and other mischief.
Haha – Why Fish or Chicken?
Well I can't remember exactly what it was about but a friend of mine, Raf, had just returned from Malaysia and  it something to do with the food options on the plane, namely Fish or Chicken..He was all about food and would always say Fish or Chicken and I guess we thought it was funny.
What have you been filming lately?  
On top of my Nike Skateboarding TM  duties in Australia I am working on two projects at the moment.  Shane O'Neill is in the next Nike SB Chronicles video due out next year, so Im helping out Jason Hernandez by working on that with Shane.  The second project is an Australian Nike SB video featuring Nick Boserio and Alex Campbell called 'Two Up'.   Basically a two man video that will be done by May next year.  I feel that Australians are some of the best skaters on the planet yet we have a sense of complacency when it comes to progressing, making a career from it or simply just doing the best you can.  For those who have "made it" in the States, there are dozens who haven't.  Its understandable cause it's a lot of dedication and hard work but I want to try to show that you can not "make it" as such, yet still be an Australian skater that produces a video locally that is of a worldwide standard. Alex Campbell is a prime example of someone making it work for them locally.  He is 23 and the father of two boys.  Besides the fact that his talent is extraordinary he manages to work, support his family and still be productive at a level that recognised around the world.
Why do you think that complacency exists? Can it be a positive thing and does it take the "working" aspect out of skating?
I don't think complacency in skateboarding is a positive. That 'Working Aspect" is what is needed in the Australian Industry.
Fair enough – 
The Australian industry is very small and doesn't support its top skaters as well as it could. We do very well in some areas and poorly in others. Some companies really support their riders while others are poorly managed and not given any direction. There are Australia Pro contests where the prize money is $4000 for first place and we have 2 magazines, one bi-monthly, one quarterly. At the same time we have produced some amazing videos and skateboarders so it's not all bleak but its tough for guys to survive out here unless they invest it all and try to make it in the U.S. Which is a big gamble, its possible but its tough. So I guess these kids can look at it from the outside and go, wow, to be a Pro living in the U.S would be amazing, but once they realise that only a very small portion of sponsored skaters living in Australia actually make enough to pay rent, and the rest are working full or part time jobs, suddenly it gets harder. I work a team manager job to be able to film. I don't think there's one Australian full time skate filmer or photographer who doesnt have a team manager job or some other form of income. The industry just struggles to support itself. It's not any one persons fault, not the kids, the sponsors, the shops, the team managers the filmers or the photographers, but I am sure they would all agree that we could do it better out here.
So how do you try and keep things new, creative and exciting?
When it comes to keeping the skating side of things creative and exciting its always about the skater, trick and spot. Once you know a bit about that you can determine just what your working with.  When it comes to staying motivated, I find that not filming skating generally gets me stoked.  Working on other non-skate projects is always good to mix it up. The less you do something the more you want to do it, so when it comes time to do it, I really wanna be there. I think its similar to skating. Pro skaters don't go and try film everyday, unless on deadline. Same as filming, it takes focus and energy, and a lot of that starts with the skater being motivated. But a new spot will get me amped just like a sunny day after its been raining. Realistically it's more about finding a balance. That's one of the biggest things I've learned is you just cant push it too hard, because it gets you nowhere and you end up being frustrated by the thing you love doing. I find nowadays I like to focus my energy on certain people and projects. There are certain people who I will always be willing to work with and they are generally self-motivated skaters who have their heart set on getting something.
What challenges do you face when filming?
The list of challenges when filming is a long as a piece of string but the biggest reward comes from the biggest challenge right?  Think about how many tricks are in a part or a video.  Although everyone, skaters and filmers, lose their minds in process of filming a part, to complete it something is very rewarding.
Can you tell us about your personal favourite film you have worked on and why? 
I have a few personal favourite films I've worked on. The first would be Crashing to Earth.  It was the first video I completely filmed, edited and made by myself. It was a Melbourne-based team video for Blank Clothing.  Lots of Super 8, local soundtracks and good times filming with friends.  All filmed on weekends as I worked a full time job during that period.  It realistically took about 4 years with zero budget. But I still watch it now and enjoy it. That was the third video I filmed for them. More recently working on Mindfield with Greg Hunt and filming Dill, Dylan, Arto, Omar and Grant was a huge one for me.
Photosynthesis is my favourite all time video. To get to work on the follow up video 10 years later was something I never in my wildest dreams thought I'd do. I contributed skate footage along with alot of Super 8 footage. For me to have Super 8 in an Alien Workshop video is pretty much the highest acheivement I could get in skate film making. Shane O'Neill's Berrics Skate Mental Pro Debut was something that Shane and I worked super hard on. I'm super proud of that video part and of Shane's hard work. Most recently Nick Boserios' Life Splicing clip is something that came out great. I filmed a lot of the skating along with the Super 8 / visuals and Benny Maglinao turned it into a mind melting experience for the world.
Finally, to be asked to have a part in The Cinematographer Project was such an honour and to see my name in there with some of the industries' finest is quite a humbling feeling.
How was it working with Greg Hunt?
Working with Greg was great. He's been involved with some of the greatest skateboarding documentation in the last 15 years. He's super skilled in all things cinematic and photographic but best of all he's a really mellow and nice person. He trusted me to work those guys which meant a lot and I was stoked to be involved, so it worked well.
Going back to what you were saying about The Cinematographer Project – We loved it – Can you tell us about how it felt to be part of such a great collaboration?  
I'm glad you guys liked it. Thanks. It was a little nerve-racking. For one, the list of cinematographers was pretty impressive and secondly, your name is normally at the end of the skating. You can hide in the credits, you cant hide in the intro. Wanting to make something that I liked, my skaters liked and that stacked up against everyone elses' sections lead to me putting a lot of pressure on myself to make it as good as possible. This took me 7 months to film and edit. Not a lot of time really. I watched the first one a million times back in the day so to get a part in one was a pretty amazing opportunity.
What ideas did you have going into making this? 
I knew from the get go it was going to be all Australian Skaters but I didn't want it to be an Australian 411 Chaos section with 45 people. I had a list of around 15 people I wanted to be in it and I wanted to highlight the guys I feel are and have been pushing the level of Australian Skating. Unfortunately guys like Dustin, Brophy, Sammy Winter and Chima were injured or overseas during the filming. Working with Jake Duncombe again was epic. One of the best people and Australian skaters ever. Very underrated.
Were each of the videographers aware of what the others were doing for the film?
No one had any idea what anyone else was working on. Jon Holland just let everyone go off on their own tangent which is great I think. It certainly made me want to the best I could with my guys I was working with. Nick Boserio was meant to feature more heavily. His Life Splicing clip was just out and he was on it and with two tricks up his sleeve he went and broke his wrist. He didn't skate again until the final 4 days of filming in February.  It went right down to the wire with Nick, Jake, myself and Mapstone on the mission for the last 4 days straight in 40 degree heat in Melbourne. We clocked 6 tricks that made the final edit in those 4 days.
Dane Burman's gap to 5-0 ender was insane – how many attempts?
I must admit Dane did kind of set off the tempo for the section. He did the gap to 5-0 and the bump to 50 (last trick) early in the process so the bar was set and everyone rose the occasion in their own way. I had shown Dane the gap 5-0 rail one weekend and he told he will fly back from Sydney to skate it for the video. When we returned, he realised how gnarly it really was. Rocks on one side, not the most perfect run up and no glory ride. It's the first time I've seen him hesitate on a rail. Normally he just jumps on in, but he battled some mental shit to make himself commit to the first 50-50.  That took him 4 shots to roll away from. Then he ran back up and 5-0'd it first shot. Heavy. Dane had a few days where he got at least a couple of tricks. You can tell by his clothes.
So do you have any favourite skaters to film?
There are quite a few for different reasons. Filming is quite a personal thing so I only spend time filming with people who I like to hang out with or who I want to help. You need to have some level of friendship and a degree of professionalism. I could list a lot of people I like filming with but I'll just go with the guys I film with regularly. I'd have to start with Shane because we have been doing it for so long. He's my good friend and it's not too far off 10 years that I've been filming him. To see him progress and to document a lot of it is an honour. We have a good rapport and he trusts me and likes the way I make his skating look. He also motivates me like any friend should. When he's going insane putting himself through hell trying some super hard tech trick you need to feel comfortable with your filmer. His determination in some of those situations is pretty impressive because let's face it, hes does some really hard stuff and its doesn't always come easy. He works for that stuff. Nick Boserio is another good friend. The opposite of Shane actually. On edge, do or die and just a great dude to have in shot gun. Never short of a story or bullshit conversation. He was the first guy I added to the existing Nike SB Australia team when I started in 2006 and I'm very proud of his commitment, dedication and achievements.  When it comes to filming he will just man-up. You go into the fire and come out the other side unscorched, or you get burned. Either way, you have to try it and know what the outcome will be. When documenting skating like his it's a rush. Your filming your friend often putting his body and sometimes life in danger and it makes you focus and pay attention.  You can't mess up the shot. There are seriously a list of so many more. I don't want anyone to get bummed and think I don't want to film them because they aren't in this interview but they all know who they are.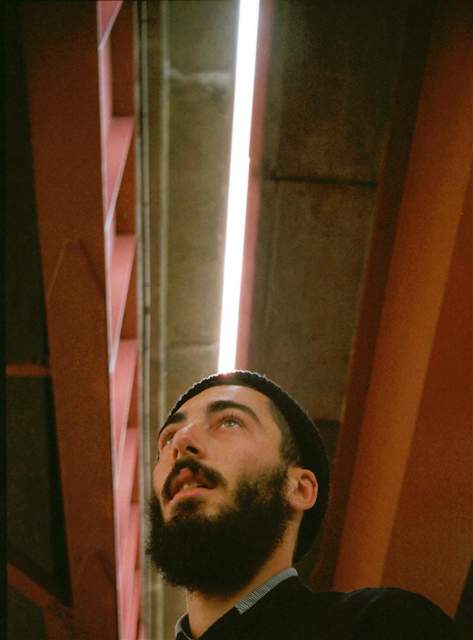 Going back to Shane – you've filmed a lot of his stuff -
I have worked with Shane on every international video part he has ever done, Skatemental, Debacle, Transworld and many other projects before he reached this level. Shane knows what he wants to do. He knows what tricks he hasn't done and sets his mind on them. It's not like every trick he does is a mind-bender but when pulling a part together he knows what he's trying to achieve. The direction is correct. Often we get to a spot and he asks what he should do cause there are too many options for him. He could do anything if he wanted, his skill level is that high that he could just go out a film a raw dog street part and it would be amazing. In fact we often talk about doing something like that. Just for a change. I don't think it will happen for a while, but as Koston did in Chomp On This, he could completely go and make a fun part that would impress. When it comes to the super tech NBD stuff often it's just me and him. No distractions, often not even a photographer. Just me, him, the spot and a lot of technical mental calculations. It can get intense but as I said earlier, he is putting himself through the motions so of course it's intense. We all skate.  We all know how hard it is do something for the first time. Often he's doing something no ones done, so yeah it can get intense. I just film him and let him figure it out.  After a few hours of filming the same trick, same angle, you get a bit delirious. Then he makes it and it happens so quick and I'm thinking "shit, was that it? Did i get it good?"
Seems like he doesn't know how to land a trick sketchy – 
Of course he lands things sketchy! You see him at Street League slamming, missing tricks. Shit, he just fractured his heel in that last one so yeah, of course he doesn't land everything bolts. Like anyone sometimes it just happens and it's easy and then there's other times where you try and try and try and then have to let the trick go and come back for it another day. I always let him be the judge, he his own best critic. That's how he got so good. You either do it properly or you dont do it. I mean you naturally go through that process when learning a trick – landing sketchy-  and sure you may film one sketchy but if your putting a part together it's gotta be right, right? Tech sketch is not great. Gnarly outta control sketch is.
In the trailer for Not Another Transworld Video we saw him try to switch flip the Franklin 18 
I didn't film the Franklin switch flip attempt but I know he tried it in Janoskis and destroyed his heel. He's so good at switch flips that I was actually surprised he didn't do it. Maybe one day.
You've worked on a lengthy library of skateboarding films – how have you seen skating progress over the years?  
The progression I've seen over the years is the best. To be a part of the generation that saw street skating start and evolved through the late 80's and early 90's is awesome. I remember when 411 started and every month seeing new tricks or variations and video sequences in the mags. It's still the same now but the level has gone up and up. The basics are set in stone and now it's up to everyone to do what they want with them. I mean think about when Rodney did the first kickflip, there's no way he could've imagined that people would be doing them down 20-odd stairs.
Does it take you by surprise sometimes or is it hard to notice being involved at such a close level? 
I feel very fortunate to be doing what I do now  When I was at high school 20 years ago I could not have imagined skating would become as big and accepted as it is now or that I would be involved in it at this level. I just never stopped what I was doing and eventually got the opportunity to make a career out of it.
And how do you see it moving forward?
If I stop and think of how much all aspects of skating have grown, it will just keep getting better.  Skating right now is awesome.  It's varied and there seems to be a mutual respect no matter what your approach is. There will always be trends but now it seems everyone is mature enough in themselves and their own skating to acknowledge and respect every aspect, whether they like it or not. As long as we have the right people with skateboarding in their hearts at the helms of the companies that make a difference we will be fine. We all call that much bullshit on ourselves and each other that it will always be in check.
What about the transistion to filming in HD? 
HD is great. It looks amazing.Dont get me wrong.. I had a VX glued to my hand for 10 years but lets face it… it looks better. I resisted a little in the beginning. It's confronting. The HVX200 with the century lens is like skating with a bowling ball in your hand. It's physically challenging filming lines. I know it has made it difficult for skaters to get parts done with different filmers on SD/HD and therefore responsible for some really bad looking videos with edits cutting between the two formats. I really like both formats but mashing footage doesn't look good. It's really distracting.
And 3D?
Krooked did it, I dont think thats the last we will see of it but who knows. I think it's a bit gimmicky but maybe it will improve.
How do you have to adapt to accomodate for downloading and internet culture playing such a large role within the industry now?
The internet is now the way videos are delivered. I think it's amazing we can be in the van, debate about a trick or spot, look up a clip there's the answer. It's insane to me that you can have your favorite video in your phone and that phons film HD and takes legit digi pictures. I can't imagine going skating in 91 and just youtubing Jason Lee in Video Days when skating the local curb. We used to call them "videos", then they got better and became "films" and now they get called a "content" pieces – corporate speak- but they are always videos to me. Shane had the first solo downloadable video part and I think we will continue to see more and more. The major companies will always do major videos. That will never die but they will just be more readily available digitally. But there will always be the older generation who like to physically have something, in a box, on a shelf that they can sit down and watch. Just like MP3s and vinyl really. Some of the best things iIve watched in the last 4 years have been single parts or mini-videos. Austyn Gilette's QUIK clip was fantastic as was Dylan's Gravis part. I dont want to see full-length videos die but if someone's doing the work and sitting on some good stuff, get it out there. There's not really anywhere for anyone to hide anymore, which is good. It means the right people will be at the forefront keeping skating legit. That's the way it's always been. No free rides.
Thanks for all of this Chris – quote to finish up on?
Whatever you love doing, be it skating, filming or whatever, enjoy it, that's the important part.
Chris Middlebrook's website: http://chrismiddlebrook.com/
Check out Chris Middlebrook's Vimeo
Portrait courtesy of Jason Morey
Let us know what you think by commenting below or tweet us at @DeafLens 
Hurl abuse over at Facebook here
Follow us on Instagram: DeafLens